The Heat is On
The Heat is On: Tubes turns up the dial with its architectural radiators
Products developed for architecture' is how Italian brand Tubes describes its striking, resolutely sculptural radiators and towel rails, designed to shape the interior landscape as well as heat it. The manufacturer's story is one of a steadfast commitment to innovation and design, transforming heating into an art form. Come on in from the cold.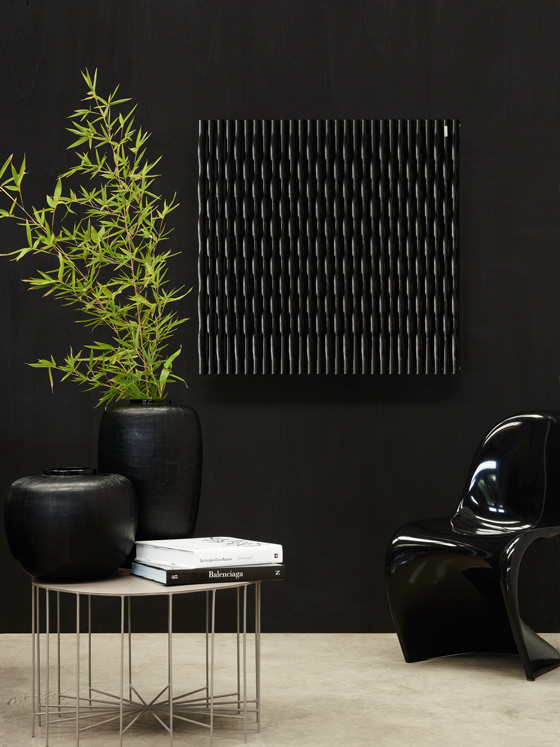 here's a story about Salavador Dali – perhaps an apocryphal one – that goes something like this. Dali was asked by his wife, Gala, to paint the front of a screen that had been constructed to conceal a radiator. What did the celebrated surrealist artist choose to depict? Yes, you've guessed it – a radiator.

Beyond its amusement value, this art-world anecdote performs an almost modernist, rather than surrealist, move, reminding us that the utilitarian need not be at odds with the aesthetic. Good, honest products that serve a practical function can and should, in themselves, be regarded as things that have a justifiable visual presence in the interior landscape – in this case, heating elements.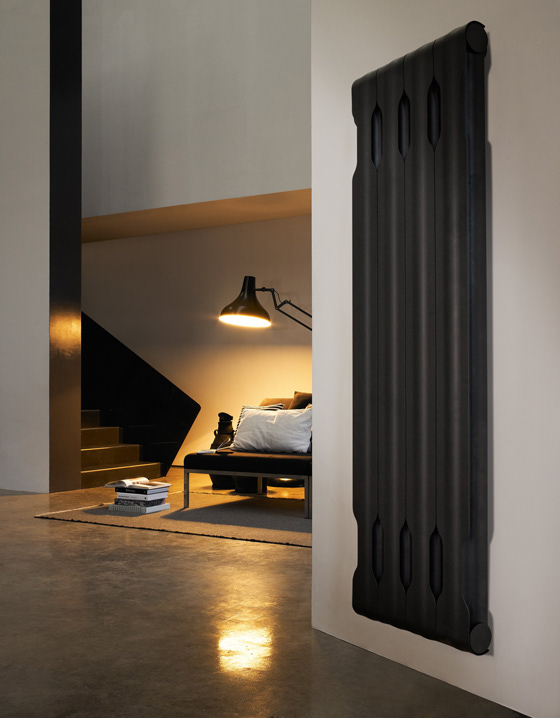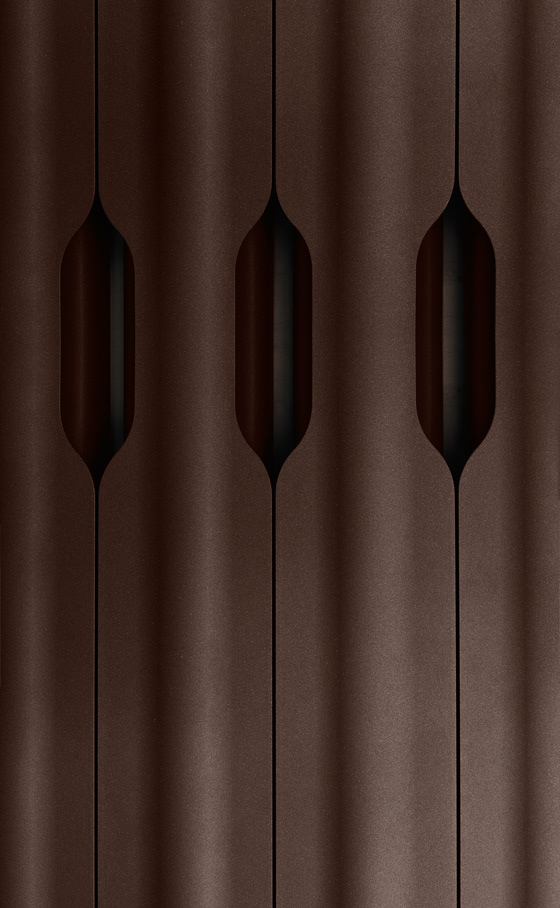 No manufacturer knows this better, perhaps, than Italian brand Tubes, who, through their singular vision to elevate the humble radiator and heated towel rail through formal, material and technological innovation, have positioned themselves as one of the small number of go-to companies internationally for design-led, resolutely expressive heaters.

If the Tubes philosophy were to be expressed in the form of an equation, it would be something along the lines of 'material and technological research + energy efficiency + aesthetics = a Tubes radiator', for the company's products are overdetermined things that, not content with being solely heating devices, add value through the way that they shape space as well as heat it. 'Products developed for architecture', is how Tubes describes its offering.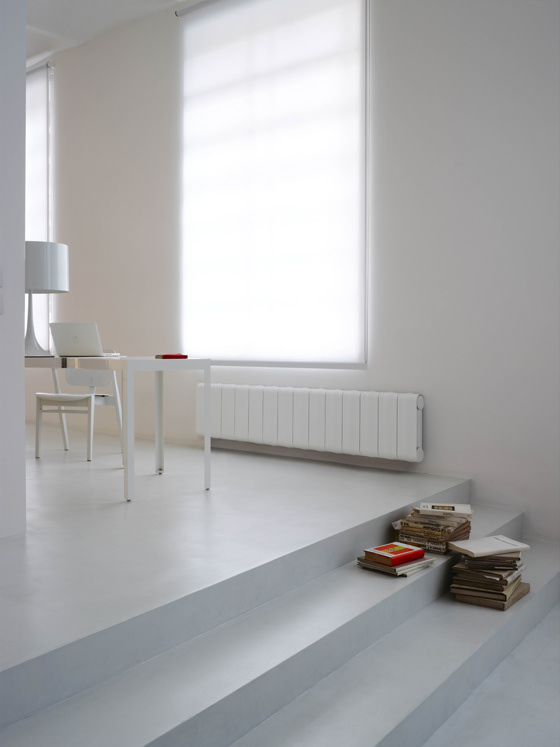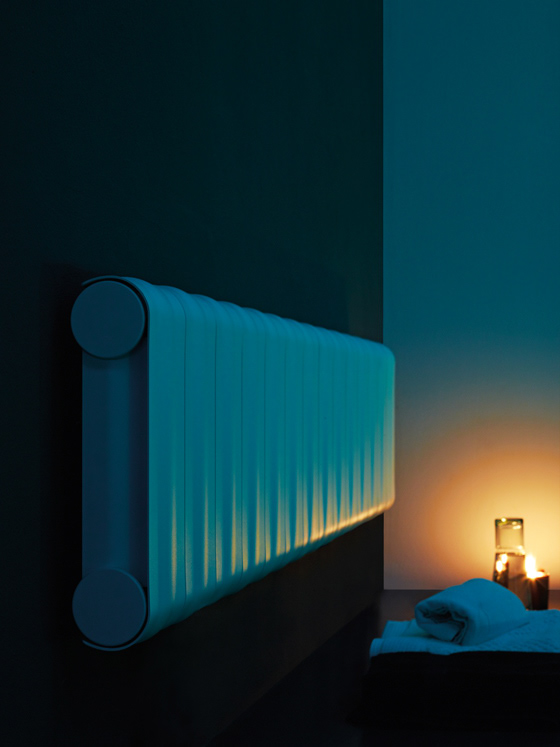 The manufacturer set itself the task, through a collaboration with some of the best names in contemporary architecture and design, of elaborating a unique collection of aspirational, game-changing radiators. Authored by the likes of Ludovica and Roberto Palomba, Antonia Astori and Nicola de Ponti, and Satyendra–Pakhalé, Tubes products are situated at the point of contact between product design and architecture, their confident, sculptural forms displacing any notion that these are mere service components, but, instead, space-defining architectural elements with no reason to apologise for their presence. No Dali-esque screens needed here, that's for certain.

It's often said that design adds value. Tubes could easily function as a case study for the transformative power that investing in good design – both in terms of products and processes – has on manufacturing. Tubes Radiatori was established in 1994 on the back of the experience its founders had acquired over three decades in the fields of plumbing and heating systems. The new company's emphatically design-driven approach to producing radiators and towel warmers has resulted in paradigm-shifting, highly covetable heating products that, with each new model, respond to the aesthetic as well as performance demands of the design-conscious, discerning client.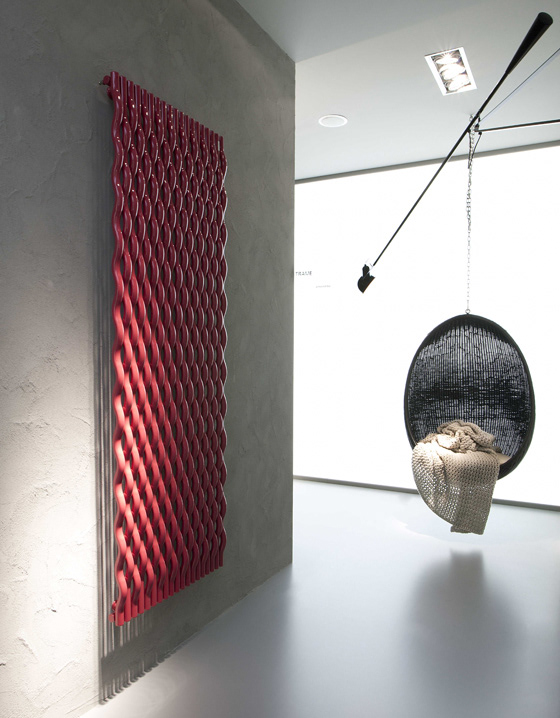 Quality is, of course, one of the cornerstones of the Tubes brand, whose radiators have been specified internationally for both residential and contract settings, the latter comprising chiefly of both standard and customised solutions for hotels. But this isn't art for art's sake. Underpinning the quality of formal expression and the quality of materials used, there's real research at work. 'It's always been very important to us to be an avant-garde company,' explains marketing director Cristiano Crosetta, 'forming dialogues with internationally renowned designers to find new solutions, while employing new technologies that give the architect and designer innovative solutions in terms of both design and technical features.' It may look like a work of art, but a Tubes heating element packs an awful lot of hard-headed know-how, which delivers on the fronts of energy-saving and sustainability.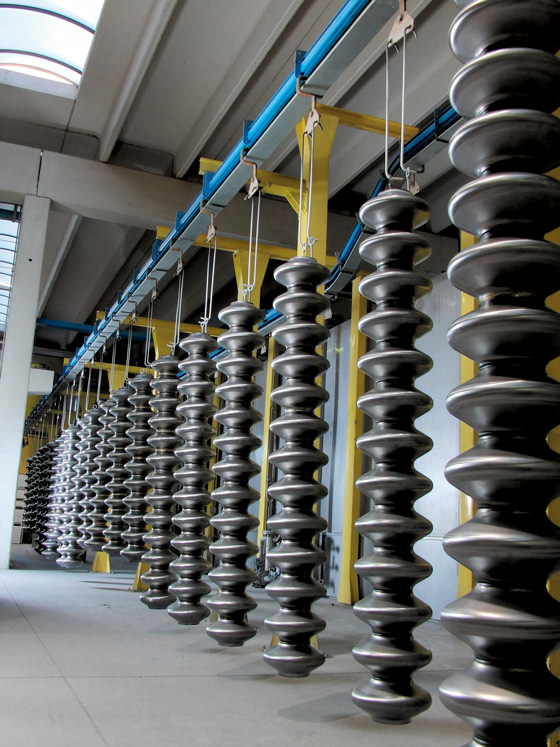 Take Nicola de Ponti's recently launched 'Agorà' radiator for Tubes, which, in spite of its super-low water content, provides superlative heat exchange, thanks to its very large surface area that sees the product's fins positioned inside the radiator as opposed to on its front section. Fabricated from wire-drawn, recyclable aluminium, the piece marries lower energy consumption with an uncompromised approach to aesthetics. Rigorous testing of the product in accordance with the EU-wide EN 442 standard at the Polytechnic of Milan's laboratories confirms the radiator's energy-saving credentials, while a Tubes technical innovation allows the valves to be connected remotely, away from the body of the heater itself, meaning clean, uninterrupted lines all the way.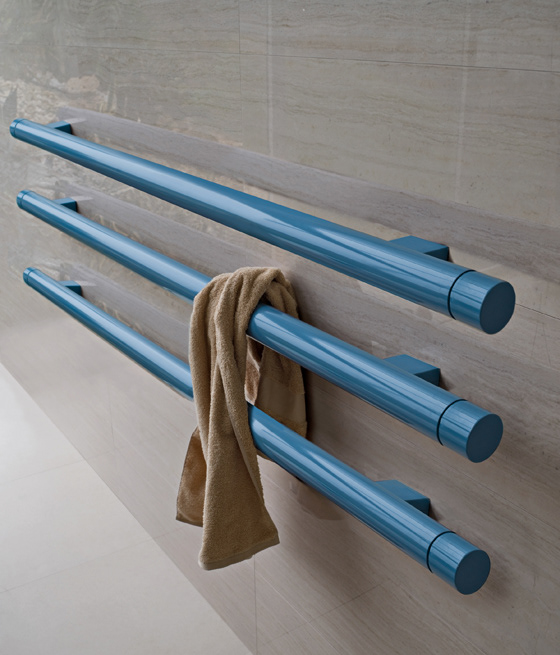 Available in a staggering 190 different sizes, 'Agorà' surpasses its basic function as a source of heating, presenting itself instead as an interior-architectural system, its supreme modularity affording the user countless permutations for its installation. Not only can its almost-14-centimetre-wide modular elements be easily configured, various heights, ranging from 40 to 280 centimetres, permit a diversity of spatial schemes.

Also part of the Tubes 'Elements' collection, Stefano Giovannoni's 'Trame' radiator embraces versatility, too. Manufactured in low-carbon-content steel and available in horizontally and vertically oriented versions, the design speaks visually of a different material – its tubular-steel elements reference, albeit in a magnified manner, the warp and weft of traditional textile weaving. Undulating, fluid lines lend the product a truly three-dimensional, textural presence, creating fascinating visual dynamics of light and shadow, solid areas and voids. This is major departure from the conventional design language of the radiator as a product type.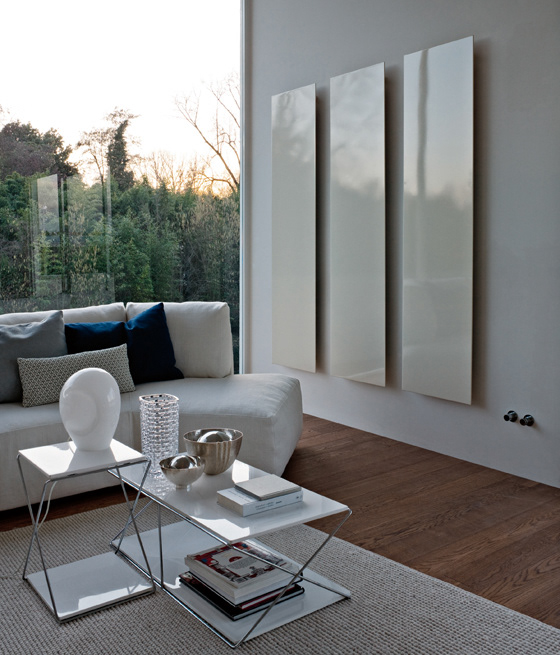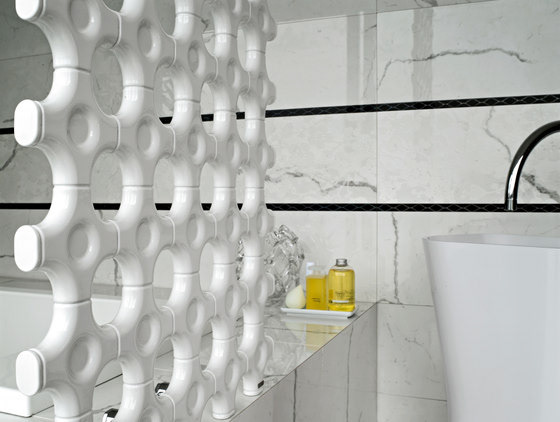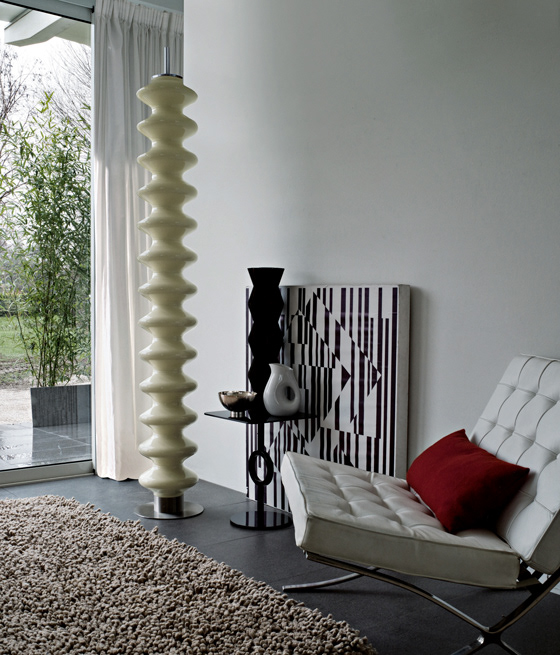 So, how does the company stay ahead of the rest? Innovation, innovation, innovation. 'There are many projects that we already have on paper,' explains Crosetta. 'Some will be presented at the Salone del Mobile, and many more in coming years. The company is accustomed to thinking on many fronts – the aesthetic side, the technical side, energy-saving, finishes and so on. In the future, you'll see the company in different markets, with innovative products, not only in the heating industry.' 

With this kind of long-term, ambitious vision, it's clear the Tubes brand is only just warming up.
Reference:
Author: nSimon Keane-Cowell, Zürich, Switzerland, From Architonic website.