New Istanbul Airport Building
Design: Grimshaw, Nordic Office of Architecture and Haptic Architects An international architectural team of Grimshaw, Nordic Office of Architecture and Haptic Architects have today released images of the terminal complex for the new Istanbul Airport. Appointed by the Turkish consortium of Cengiz, Kolin, Limak, MAPA and Kalyon, the plans have been created following an intensive design period.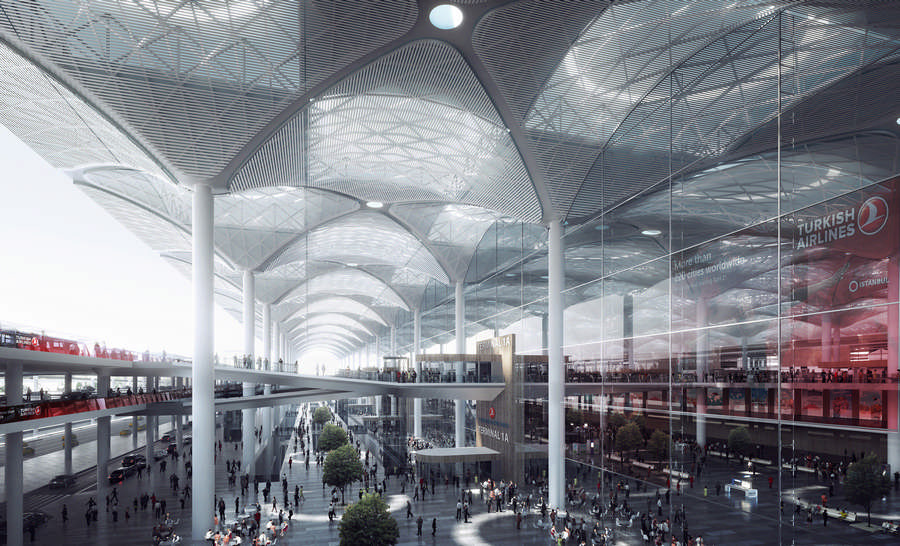 Based on the Black Sea coast, some 35km outside of Istanbul, the ambitious six-runway development, master planned by Arup, will be delivered in four phases. The first phase will open in 2018 and aims to serve 90 million passengers per year. This will increase to over 150 million passengers per annum once fully complete. Terminal 1 of the Istanbul New Airport will be the world's largest airport terminal under one roof, with a gross floor area close to one million square metres.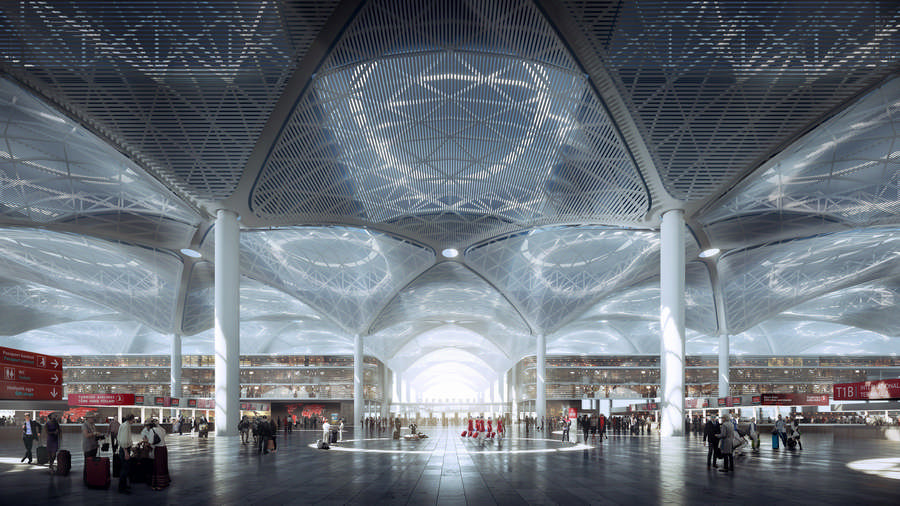 The Istanbul Grand Airport will be a modern and highly functional, with a unique sense of place. The architectural design of the terminal is closely linked to the area's unique character and will act as a stunning gateway to Istanbul and Turkey. In spite of its size, the terminal building is conceived as one that sits calmly in its context, with a clear horizontal expression. With a generous plaza and an efficient traffic forecourt on the landside, rail, metro, bus, coach and parking seamlessly integrates with the terminal and the proposed Airport Park Central.

Internally, the vaulted ceiling geometry gives a strong sense of directionality, from landside to airside, but also for responds to people traversing the terminal along its length. The roof and layout design will reinforce passenger flows, whilst enhancing passenger experience with intuitive wayfinding. Skylights provide natural daylight, which is diffused through the ceiling via focused beams of direct sunlight. This daylight highlights key areas in the terminal such as check-in, security, passport control and the retail environment.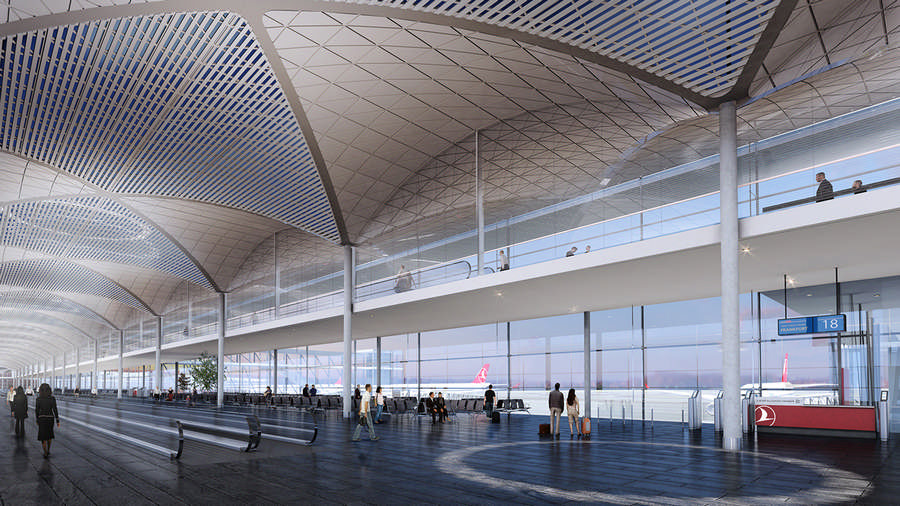 Grimshaw Partner, Andrew Thomas said; "We are delighted to have been appointed to this bold and aspirational project. We share the consortium's ambitions to develop a truly outstanding airport design worthy of the world city of Istanbul."
Principal Partner of Nordic, Gudmund Stokke said, "We are glad to be able to respond to the high demands of the client and create an exceptional solution, both in terms of functionality and architecture".