Jinan Business District in China
In the eastern chinese region of jinan, british-based practice atelier ashley munday has revealed proposed plans for the city's business district. the site, which is located along a main road, serves as a link between the historic old town in the west and the new airport district situated to the east. the mixed-use scheme is envisioned as an extension of the existing landscape, providing a distinctive and engaging public realm for jinan's residents.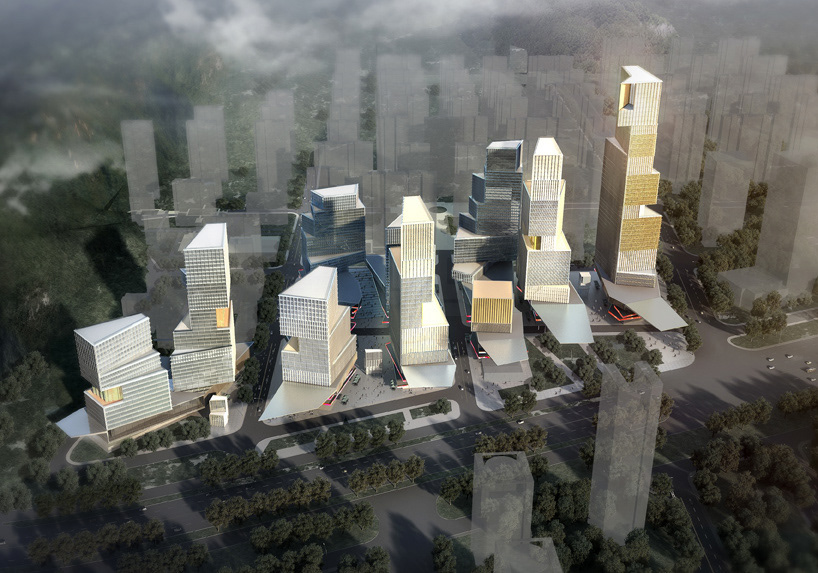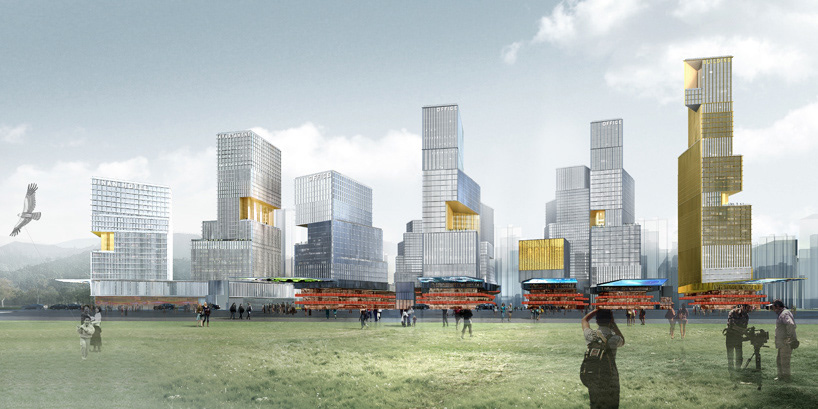 The project comprises six four level 'finger' blocks that traverse the site from north to south containing all of the scheme's retail and restaurant related program. these blocks also incorporate a series of pedestrian streets and communal interstitial spaces. the ground level is activated by a series of 'sky screens' that project images via LED displays, while digital ribbon balustrades enable a dialogue of advertising and information between the retail tenants and the passing public.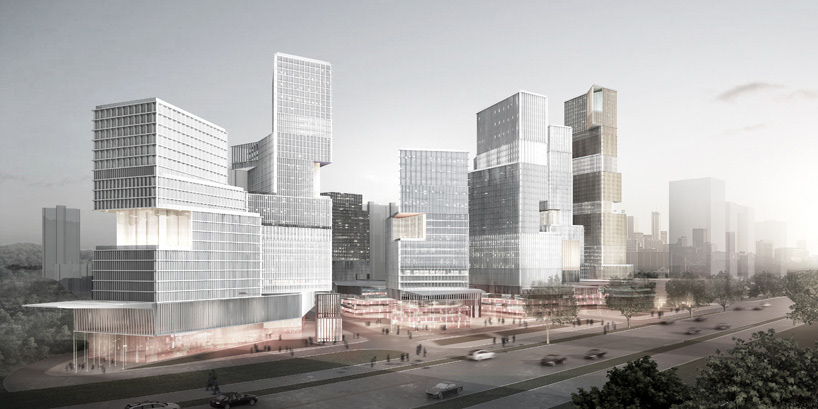 Above the strips, a cluster of towers are distributed containing a variety of office, residential and hotel functions. the staggered form of each structure is determined by potential views and daylight requirements, with openings oriented towards the picturesque mountain range to the south east of the city.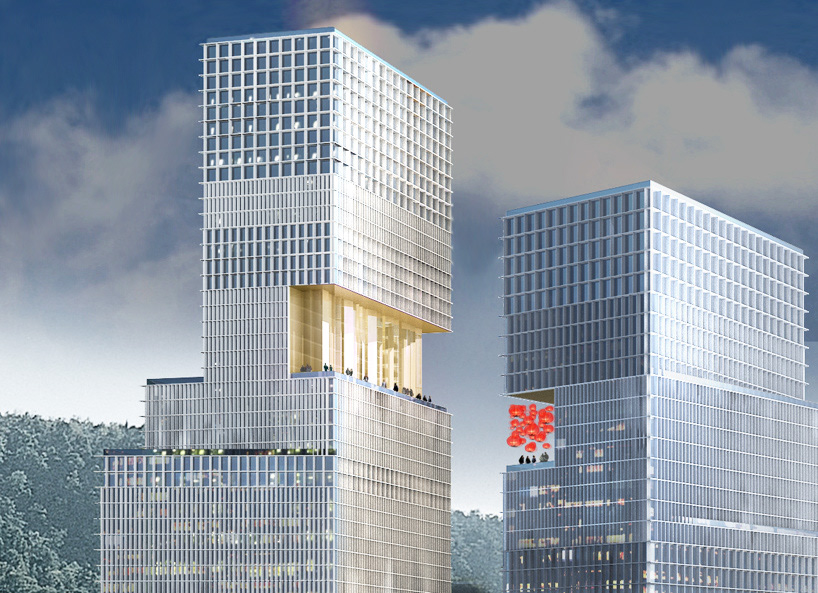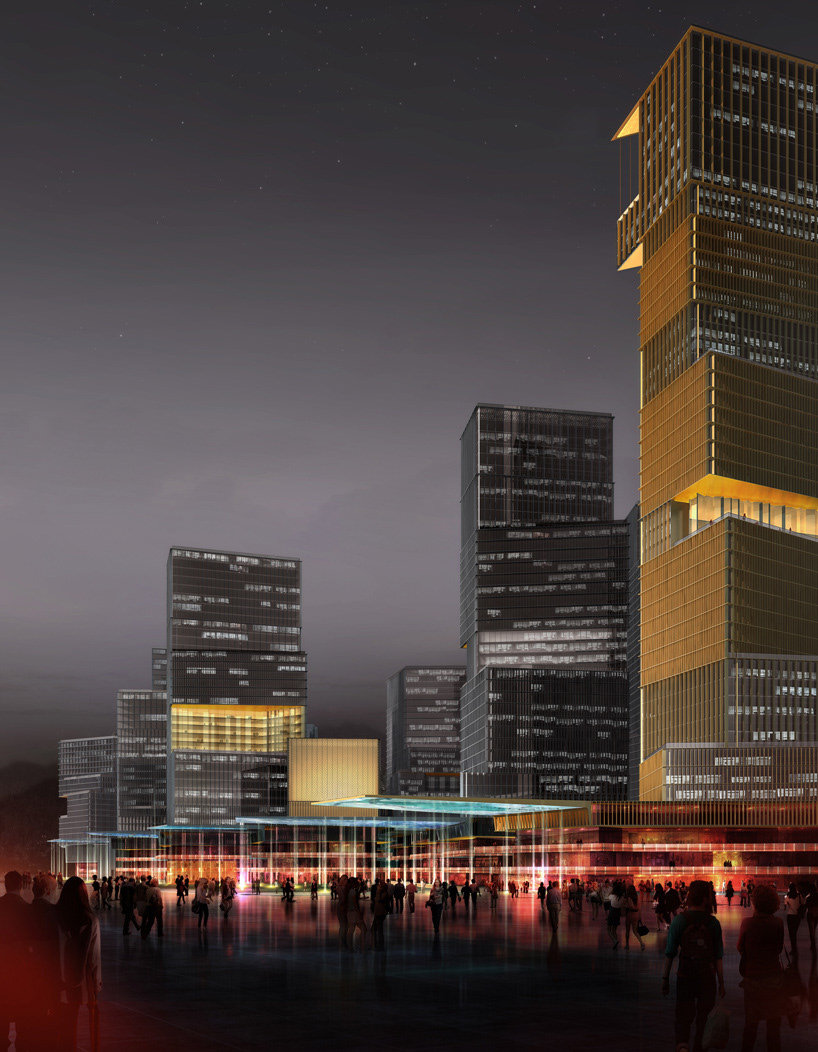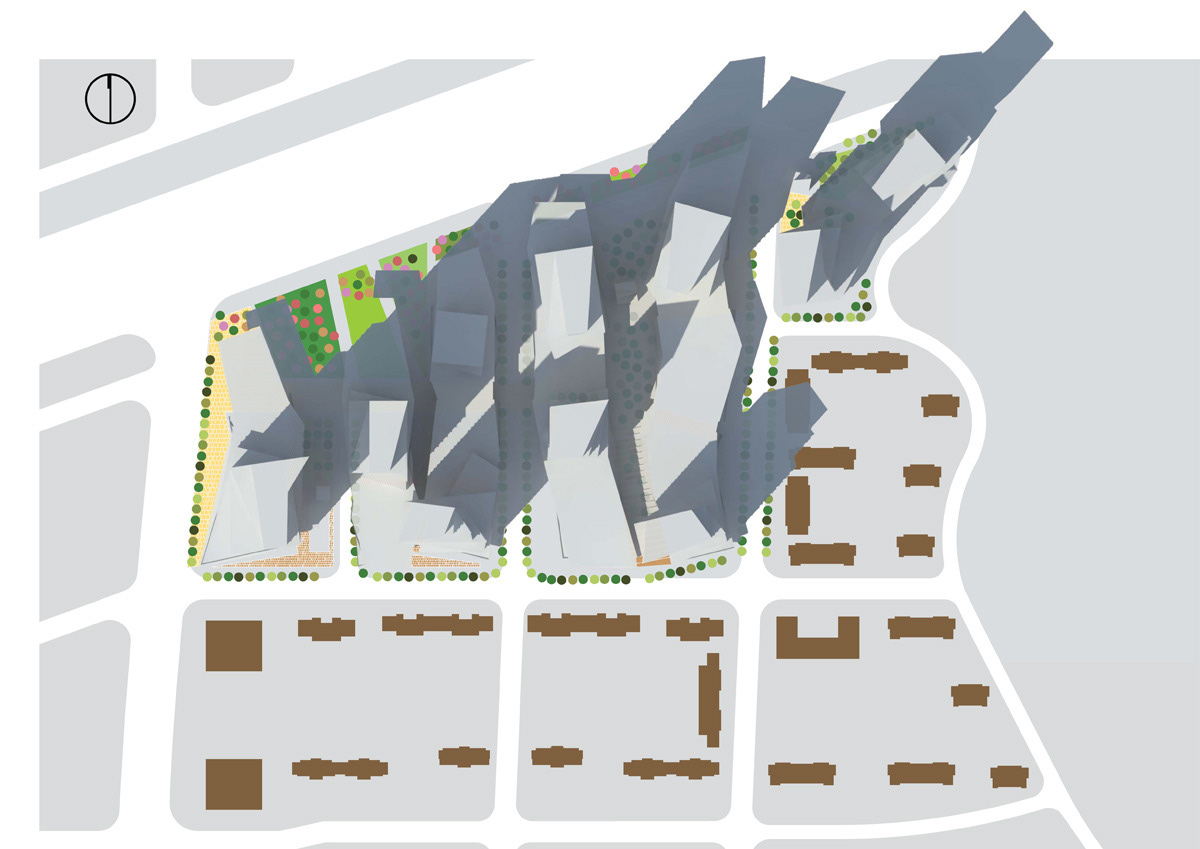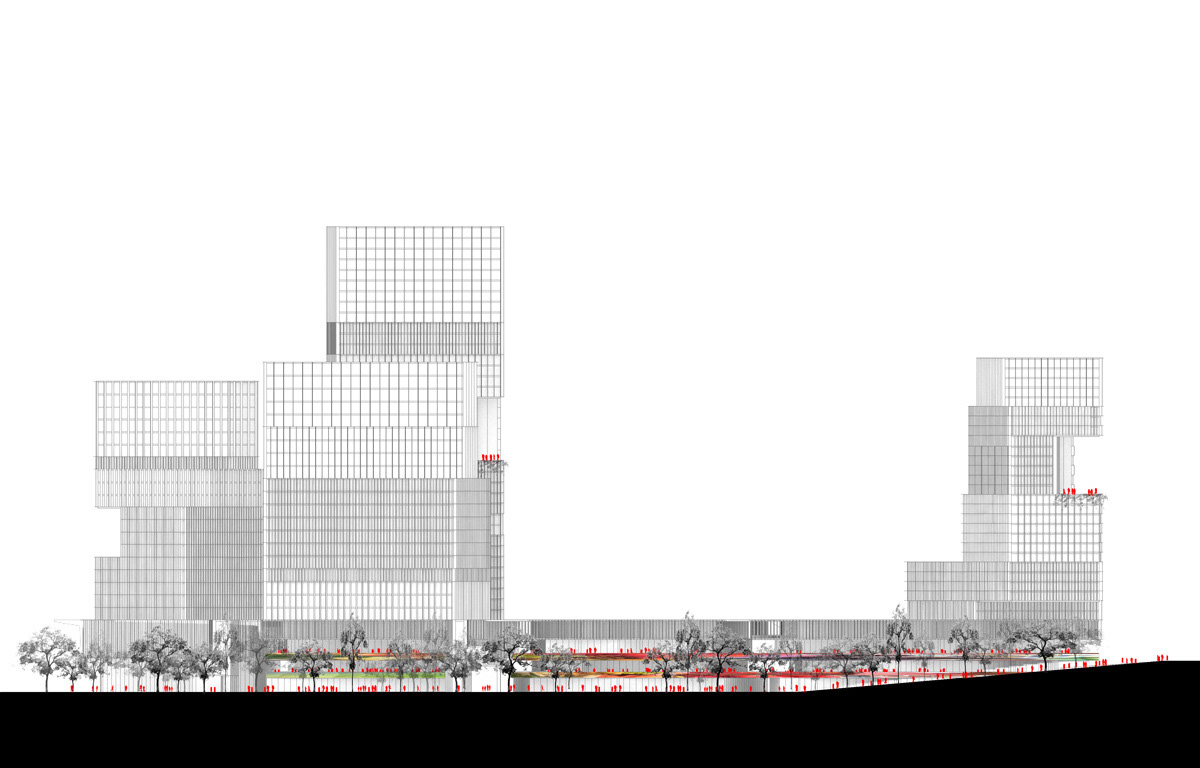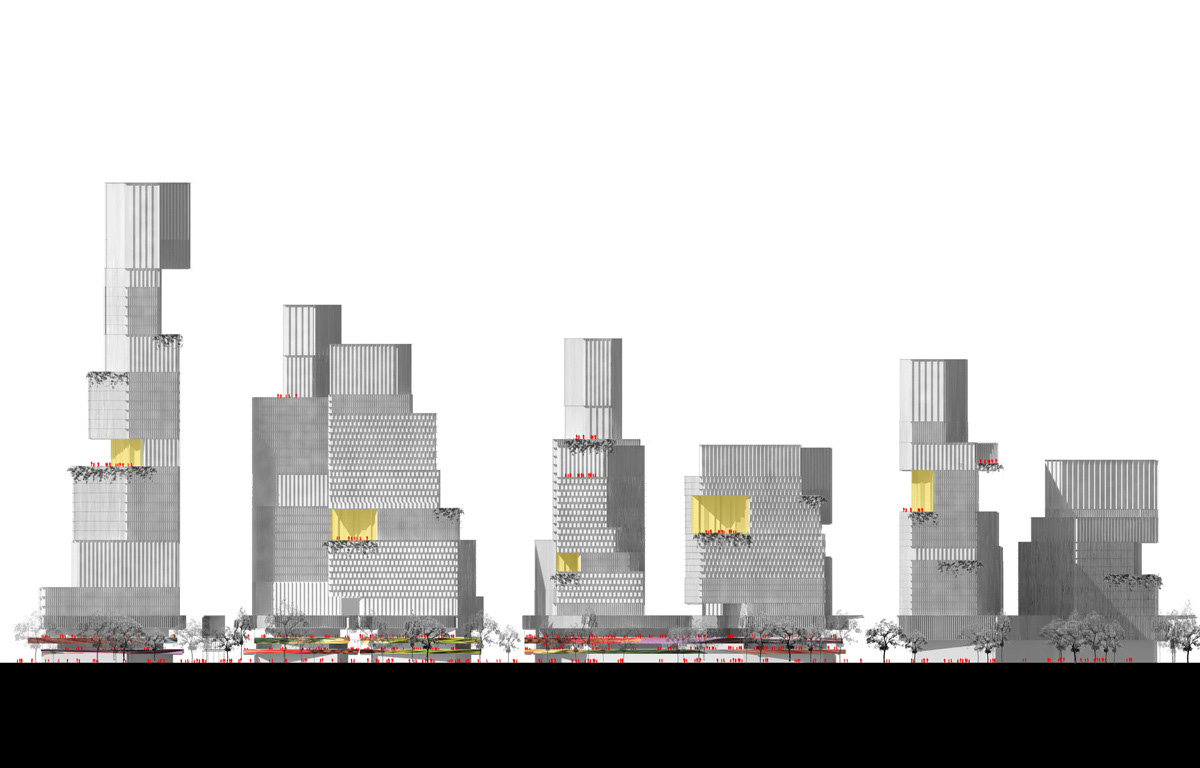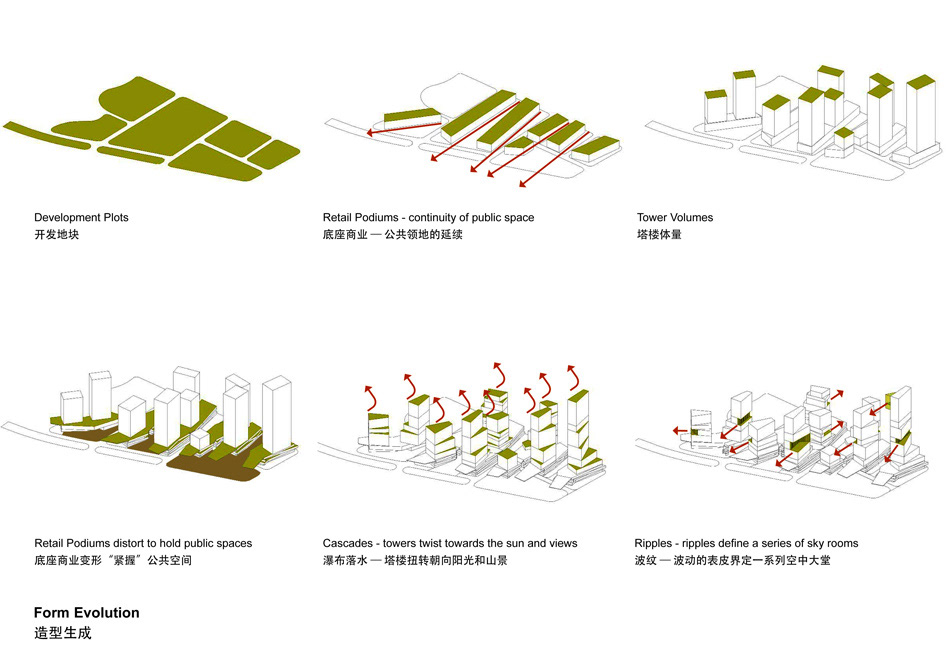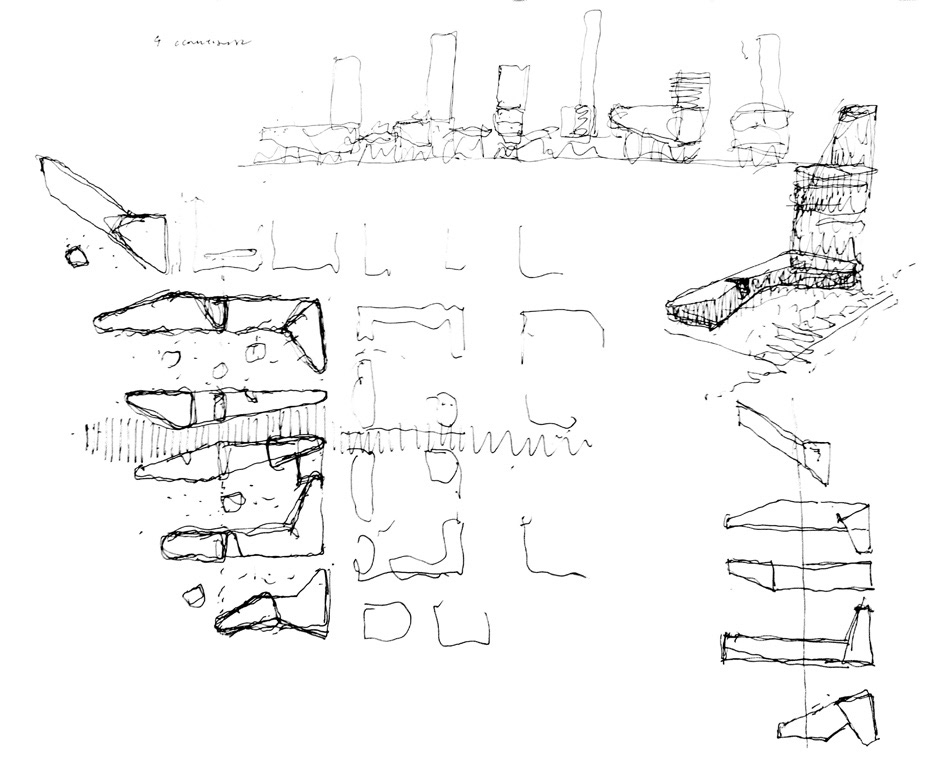 architects: atelier ashley munday with HMD architects
location: jinan, china
program: mixed use – housing, offices, hotel, retail and culture with surrounding landscape and public realm
area: 940,000 sqm
year: 2014 – ongoing
visuals and film: studio lux