Healthier Hospital
A hospital's design can affect a visitor's social, psychological, and environmental impressions within just a few minutes, just as entering a hospital lobby can create a sense of the overall experience. Now hospitals are learning from the hospitality industry in creating a positive first impression.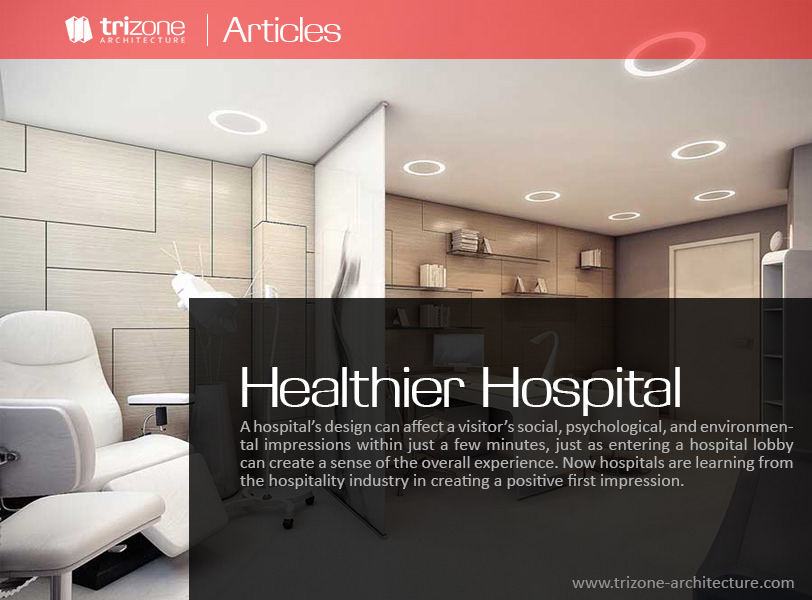 Hospital design needs to be based on human nature. Patients and visitors form their impressions of quality very quickly.
Natural light, colorful graphics, and well-maintained landscaping have all been integrated into the planning process. The physical layout must make it easy to get around, which reduces the confusion and stress that usually accompany a trip to the hospital. And research shows that a welcoming health-care environment can actually promote healing.
Lighting
Lighting is about more than providing a particular task luminance, although good task lighting is itself a valuable aid to productive healthcare. The appearance of spaces is also vitally important, and good lighting and color design can make spaces look lively and welcoming instead of drab and institutional. Windows play a key role here as they provide daylight, sunlight and contact with the outside.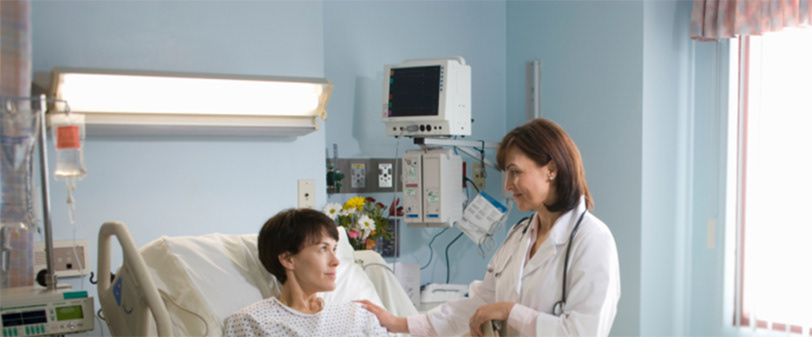 Material
Laboratory research studies have shown that color can have a direct effect on a person physically, as well as, mentally. Kurt Goldstein is a recognized authority on psycho neurology. He wrote, "It is probably not a false statement if we say that a specific color stimulation is accompanied by a specific response pattern in the entire organism".

Color
Use of color in hospital design has a multitude of uses. Color can help patients have a sense of orientation – where color is used to give different hospital areas a sense of place. Also, color has been known to be associated with mood. Using the right colors in waiting areas, examination rooms, hallways or patient private rooms can have a definite affect on patient motivation and stress levels.

A Good First Impression
Most of what takes place in a hospital is extremely complex and behind the scenes, so visitors tend to focus on what they can understand and see. Good design makes areas of potential anxiety orderly and calming.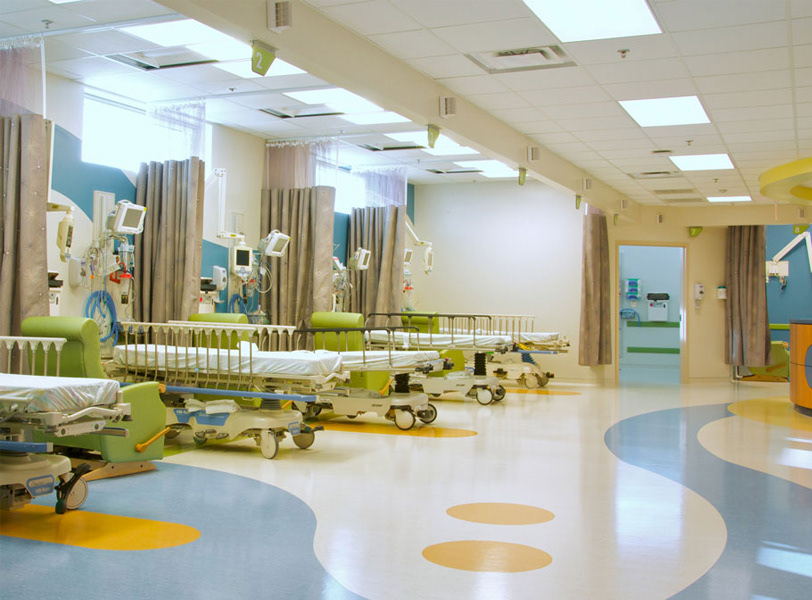 "If you control the quality of the first impression, you set the overall standard of quality, Does it feel safe? Is it easy to get around? Has attention been paid to the details?  Those design elements will set the tone and make patients and their families more relaxed and less anxious."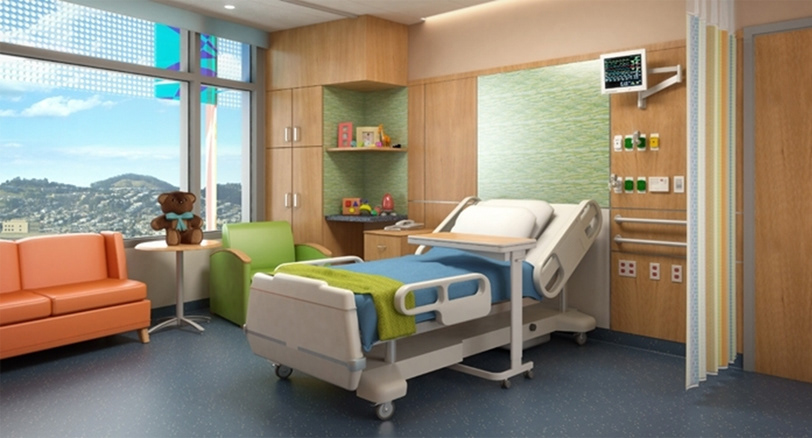 A patient's room in a hospital becomes their home away from home for the duration of their stay. For a child, it is especially important that they truly feel at home, and at peace, in their space. The Hospitals are designed with the accrued experience of a century of research and patient care. Built with the needs of patients, family and staff in mind, our patient rooms provide an unmatched level of care and comfort.
References:
- Source: Lighting and colour for hospital design, NHS Estates, 2004.
- sciencedirect.com
- US National Library of Medicine National Institutes of Health.
- UW-Madison.
- inhabitat.com
- colorschemer.com
- healthylifestylesliving.com