Fiber-Woven Research
as part of an ongoing series of experimental full-scale projects, the institute for computational design (ICD) and the institute of building structures and structural design (ITKE) at the university of stuttgart have realized a structure made of woven fibers for their 2013-2014 research pavilion.
What is the overall aim of the ICD/ITKE research pavilions?
in the history of architecture, pavilions have often served as case studies for new design concepts, fabrication processes, and material systems. similarly, the ICD/ITKE research pavilions are demonstrators for novel computational design and robotic fabrication strategies. the overall aim is to expand the architectural design repertoire and increase its performative capacity regarding functional integration and material efficiency. such an exploration of new architectural possibilites is possible through the very prototypical and experimental character of the ICD/ITKE research pavilion projects. as a first prototype each research pavilion allows further speculation about application scenarios and future requirements. this opens up new fields of research and potentially leads to fully developed building systems and related design and fabrication processes. 
such a development can be exemplary seen at the landesgartenschau exhibition hall, which is a direct follow up project of the ICD/ITKE research pavilion 2011. similar opportunities for architectural applications start to arise for design and fabrication processes of fiber composite structures that were and are currently developed at the ICD.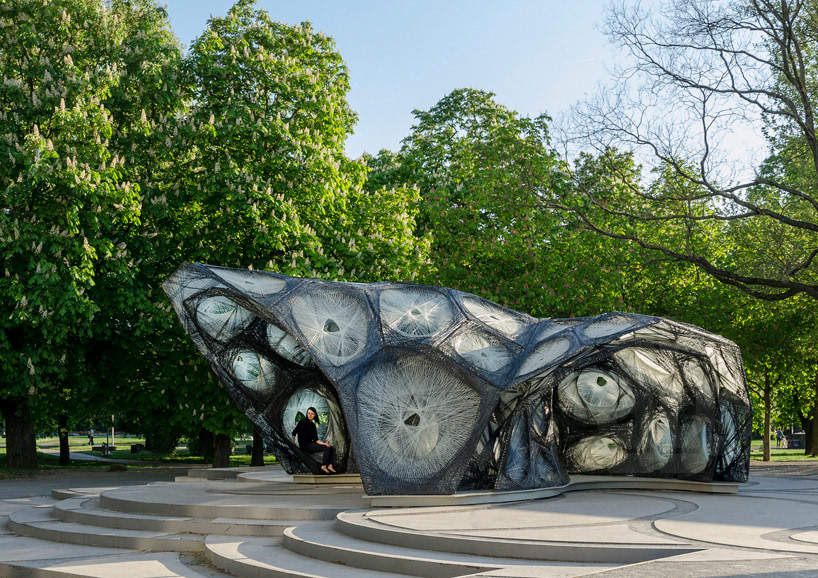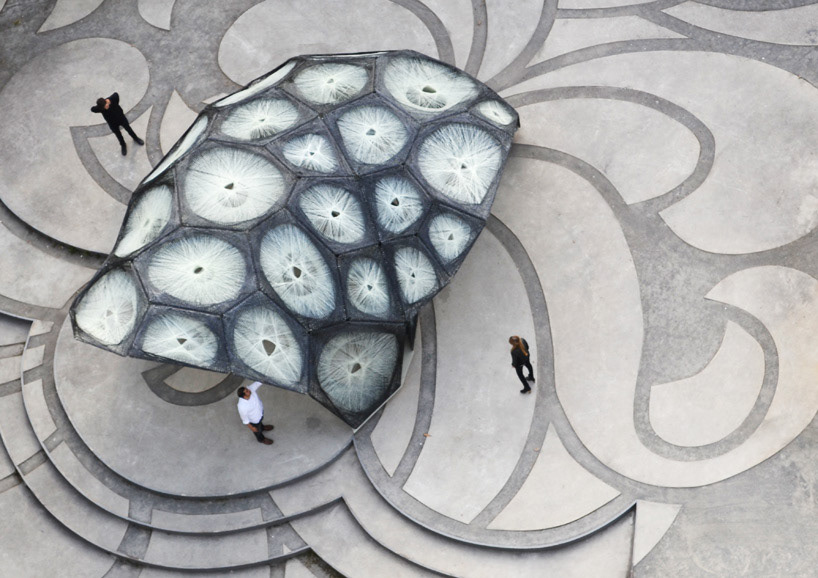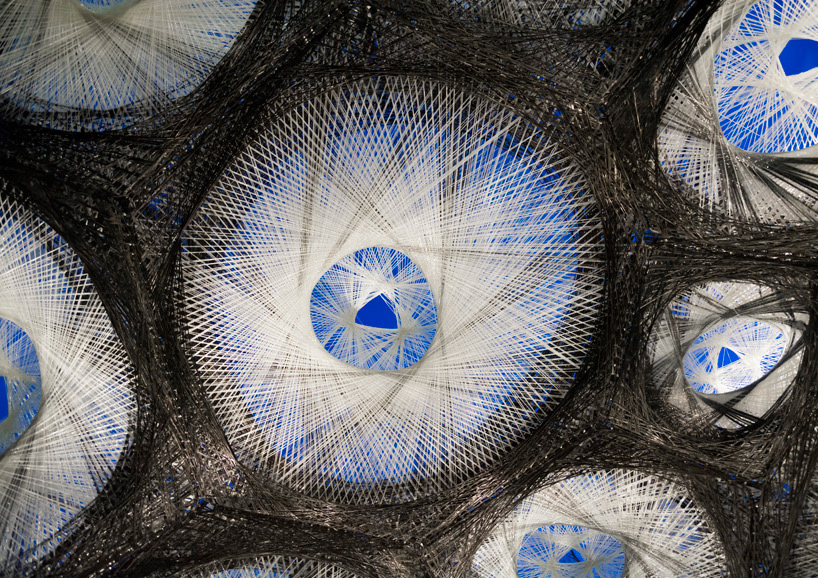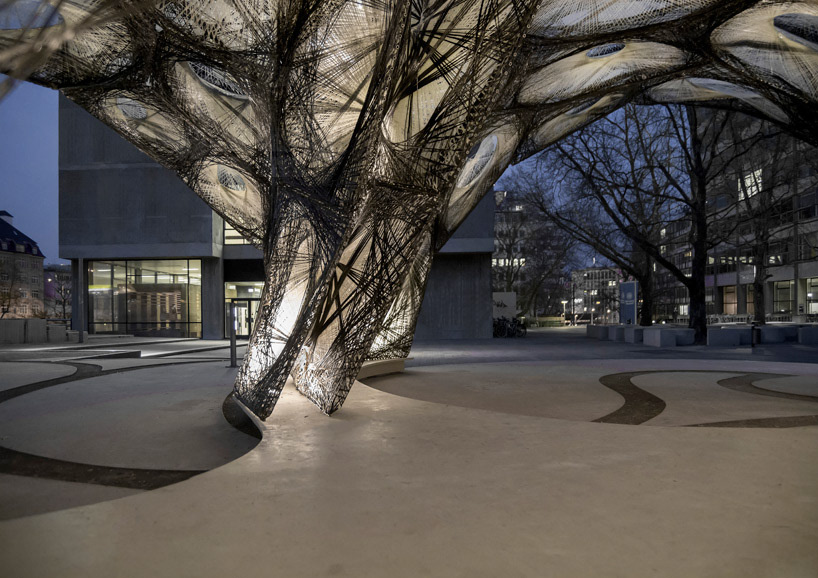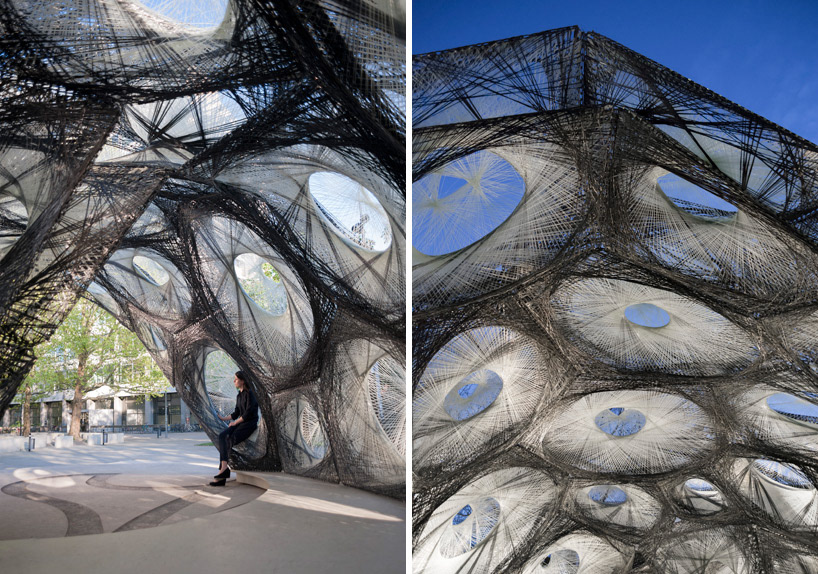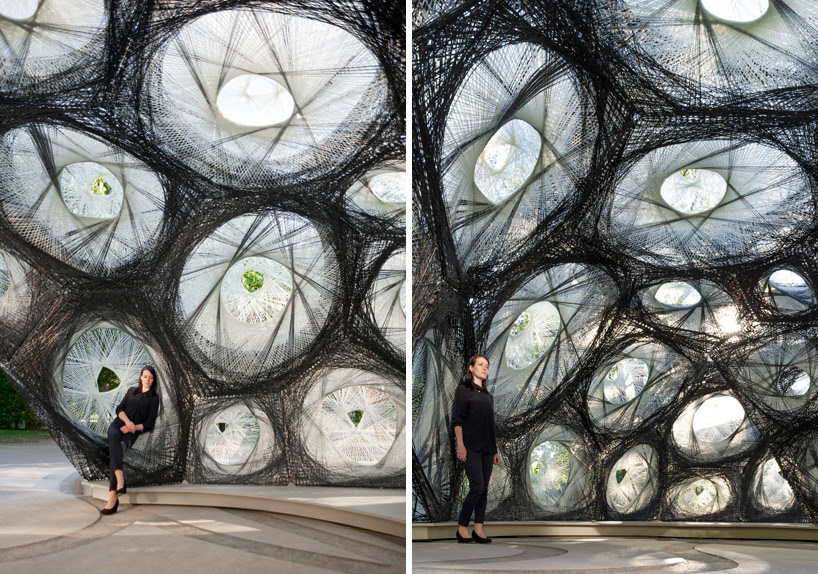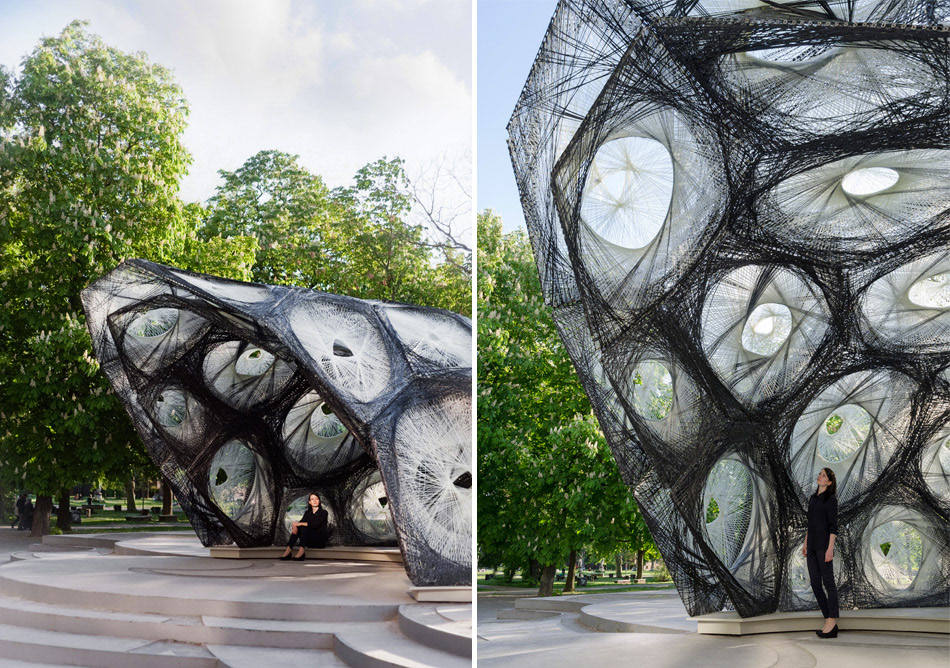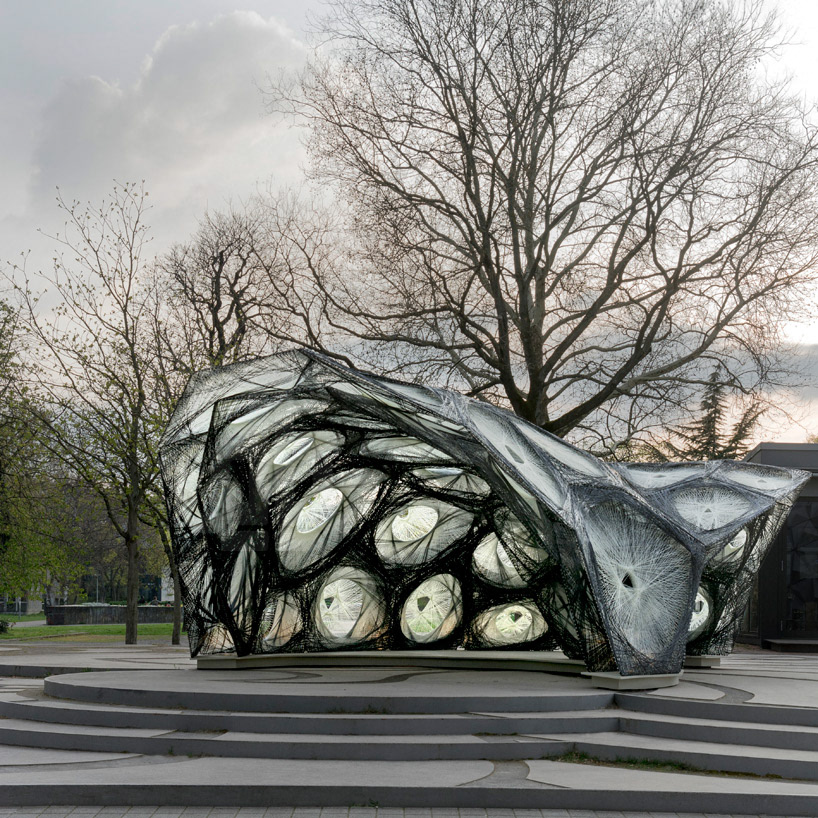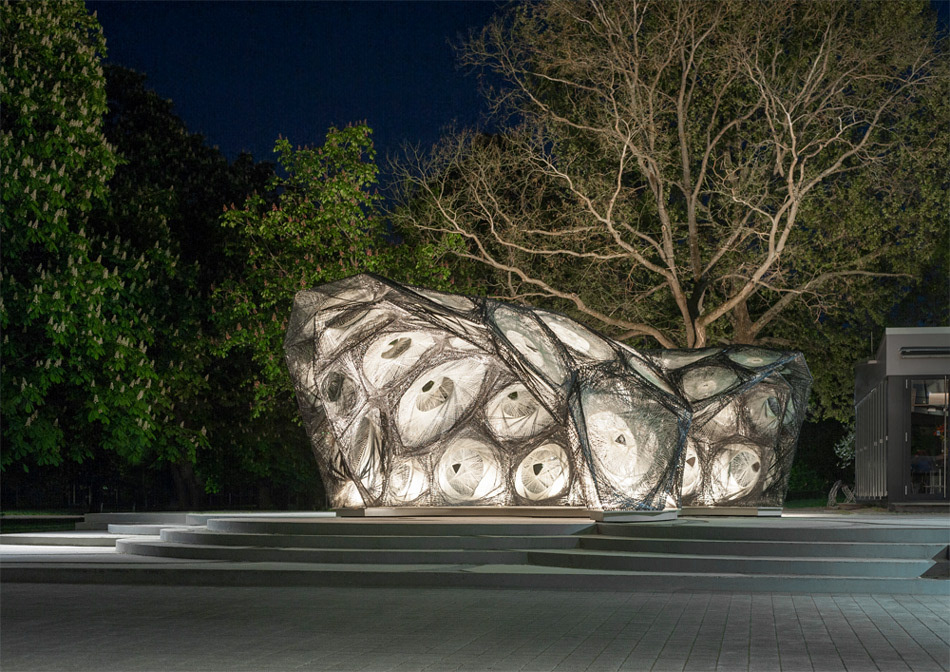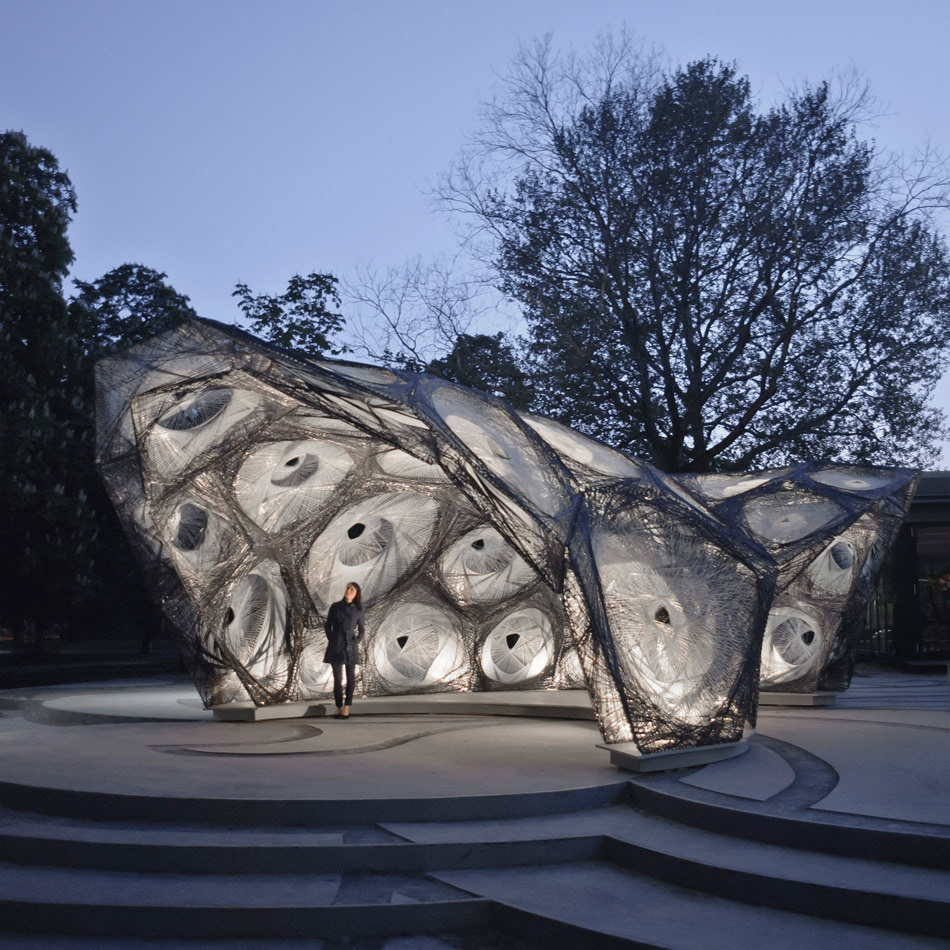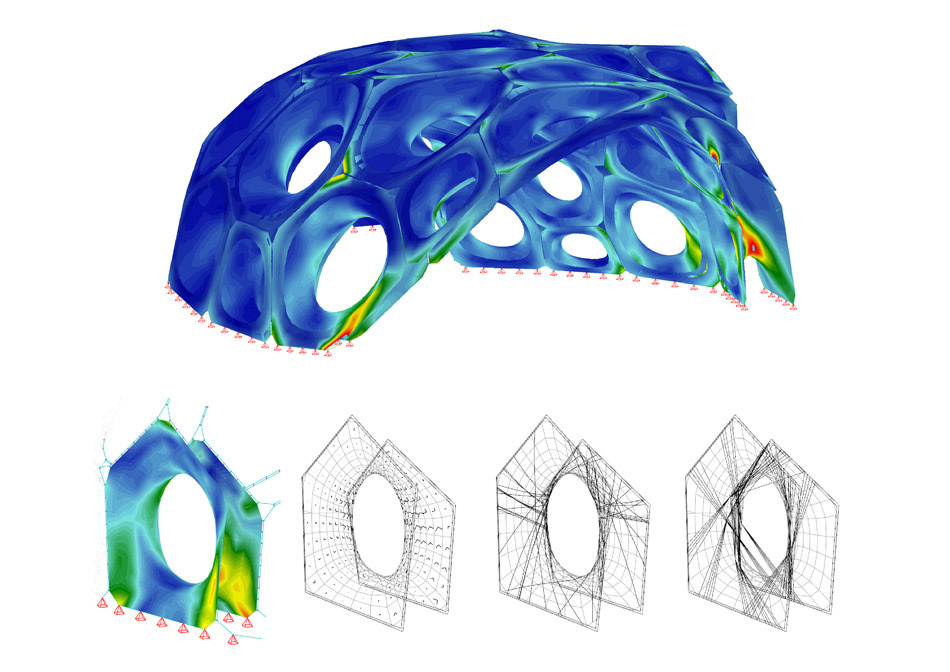 Project Info:
completion: march 2014
area: 50 sqm
volume: 122 cbm