ENIGNUM Furniture | Joseph Walsh
here is simply no one who does what furnishings artist Joseph Walsh is doing– no one. Walsh's pieces offer a singluar moment where thought, beauty and cadence emerge to create an enigma of voluptuous spirituality. – J. Molina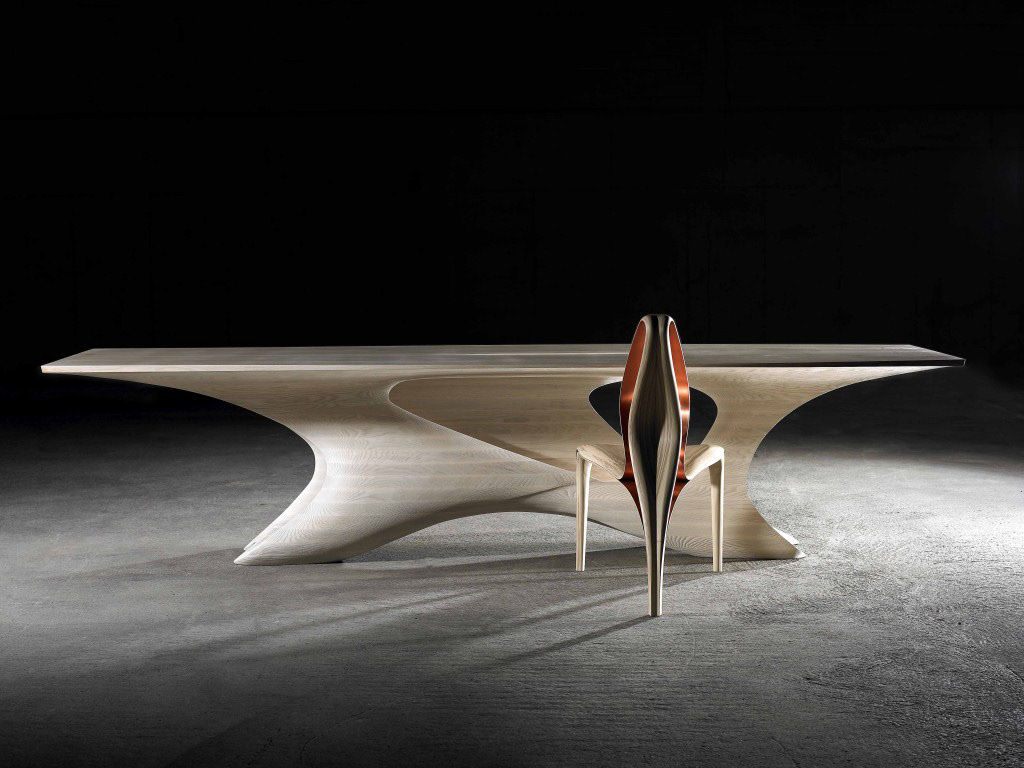 Because of this reason and many others, Joseph Walsh is considered one of the world's most promising young designers who is widely recognized, receiving critical attention of curators, academics and the media because of the extraordinary quality of his craftsmanship. The particularity of his design series "Enignum" lies in the high level of professionalism in both selecting the material and its making process. Those pieces of Joseph Walsh follow a different path than the classical sense furniture design. In his designs, Joseph creates those radical and fluid designs free form by composing both the properties and elasticity of the material, which could be named artwork sculptural furniture.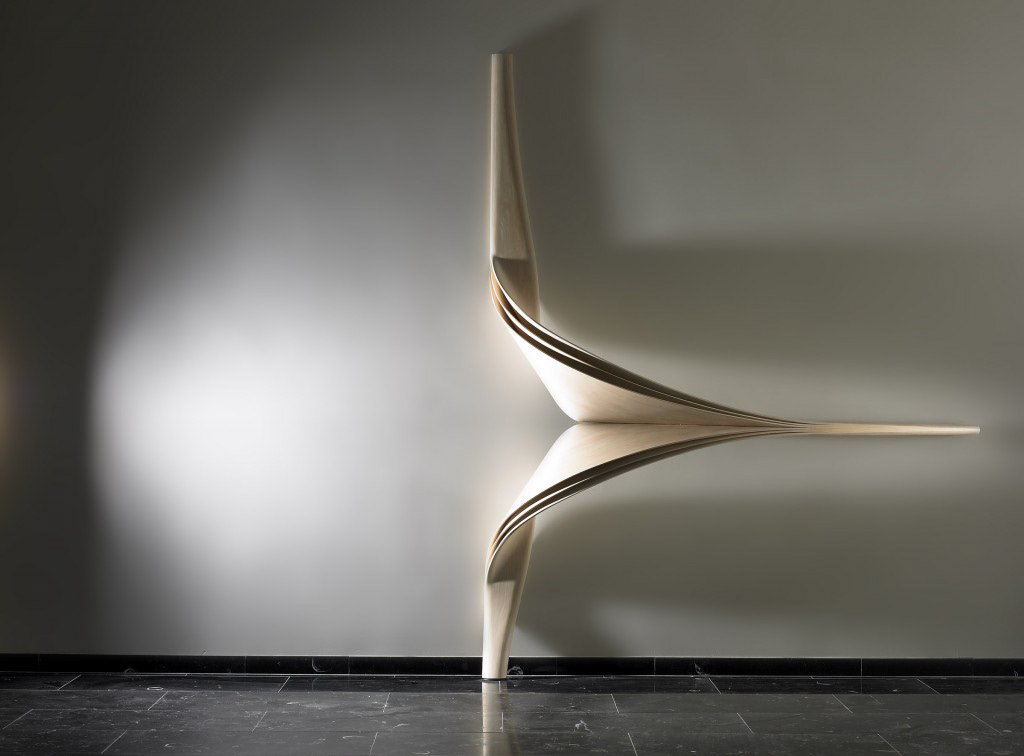 The title 'Enignum', deriving from the Latin words Enigma (mystery) and Lignum (wood), sums up the series: the mystery of the composition lies in the material, explaining the conceptual intent of the whole series: the mystery of the composition lies in the material. In this series, Joseph Walsh manipulated wood by stripping it into incredibly thin layers. The amount of freedom achieved with this process resulted in a wide array of practical objects and installations. All work is done by hand, expanding the definition of what a piece of wood furniture can be. The pieces are mainly functional, but most of them are sculptural and artworks, all exploring different forms of layering. Joseph displayed his series 'Enignum and other stories" in Oliver Sears Gallery in Dublin (November 17, 2011 – January 27, 2012)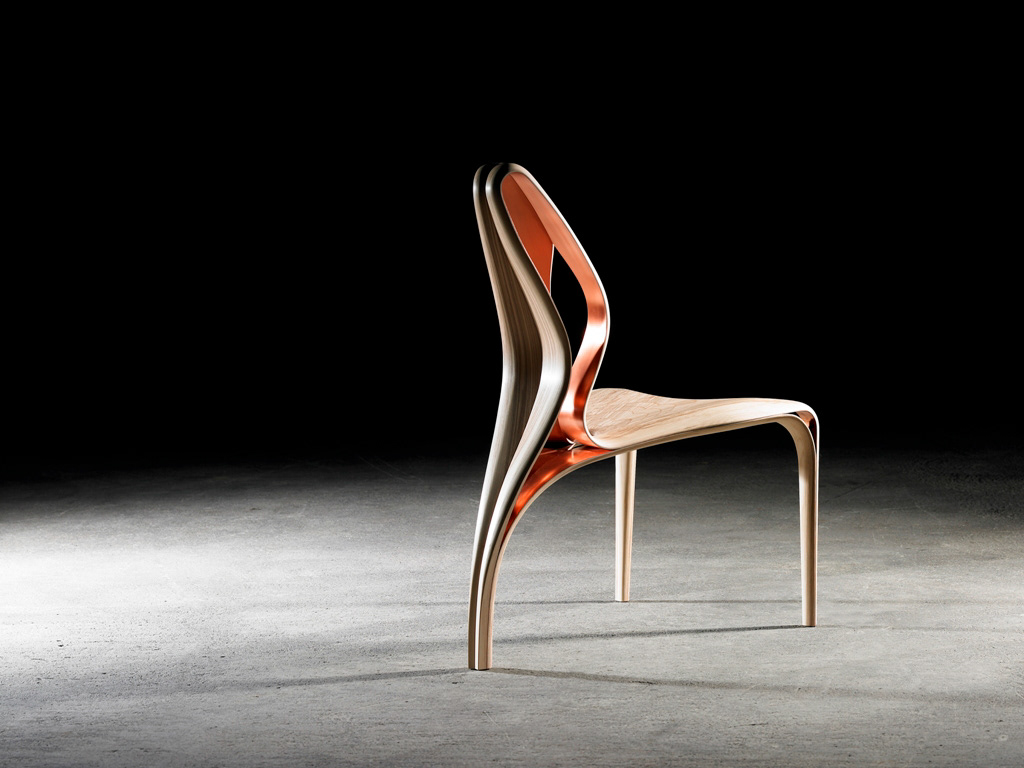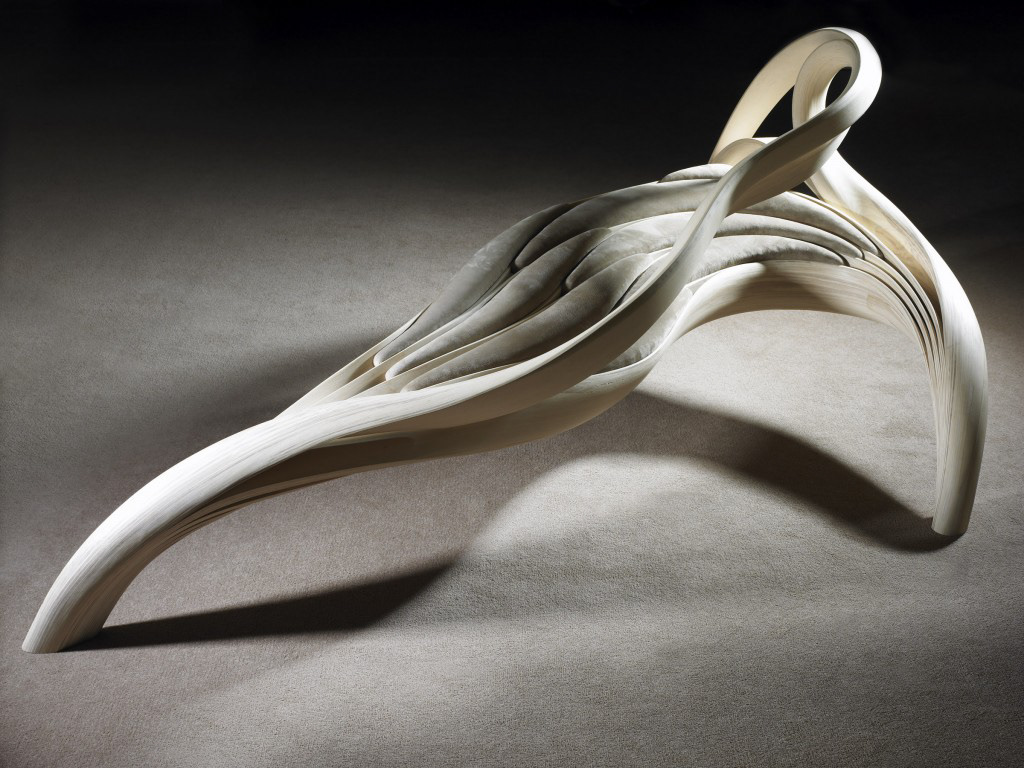 "Enignum – and other stories brings together a collection of works whose inception began two years ago. Using free form design allows the material to dictate the composition. Combined with an expert understanding of his subject, the results are wondrous. Tables, chairs, entire walls that don't just straddle the universes of art, architecture and function but unify them into a beautiful equation. The principal material is ash, its properties combine both strength and flexibility. Interwoven plates of copper, fine meshes of coated wire and carbon fibre are also integrated into several works. To see these objects is like seeing something for the very first time. A new design language has been constructed and Joseph Walsh is the author." Oliver Sears, Founder of the Oliver Sears Gallery, Dublin.