Bright and Colorful Kids Room Designs
Designing a beautiful room for a child, or children, can be tricky. The best designers, as evidenced in these images from Archivizer, are able to combine the aesthetic preferences of stylish parents with the needs of a child who may have not even formed his own sense of style yet. These rooms are colorful, but never garish, with plenty of childlike whimsy to capture your imagination.
The first room have uses a tree theme to create a really fun vibe.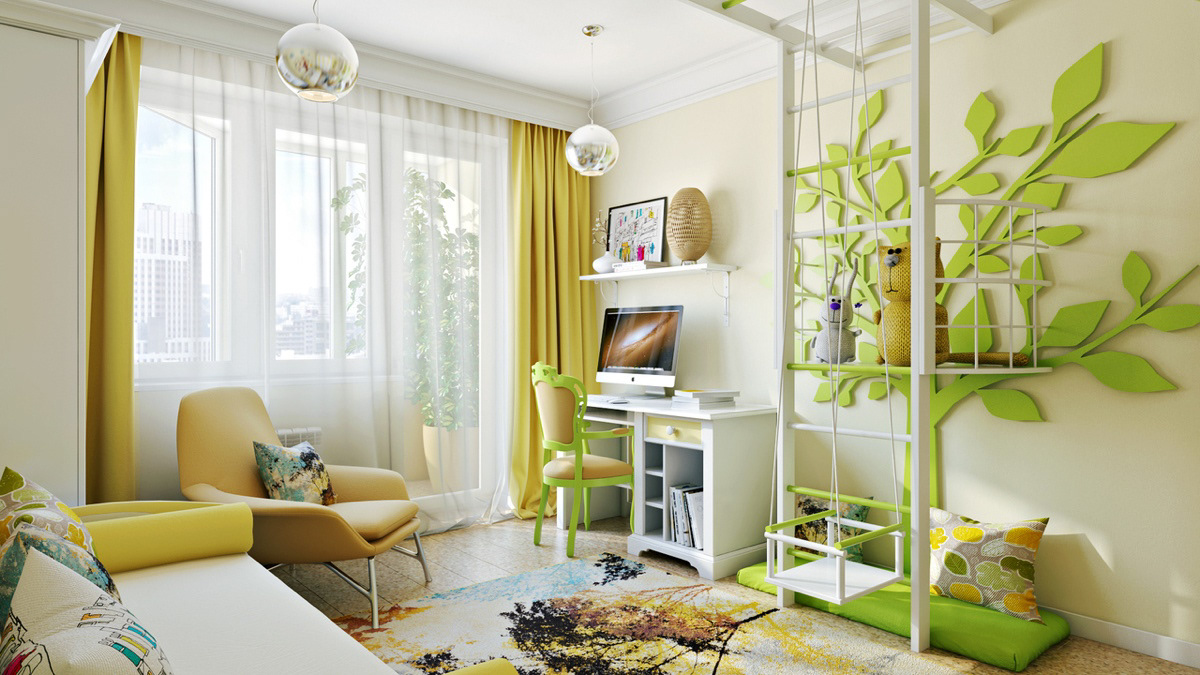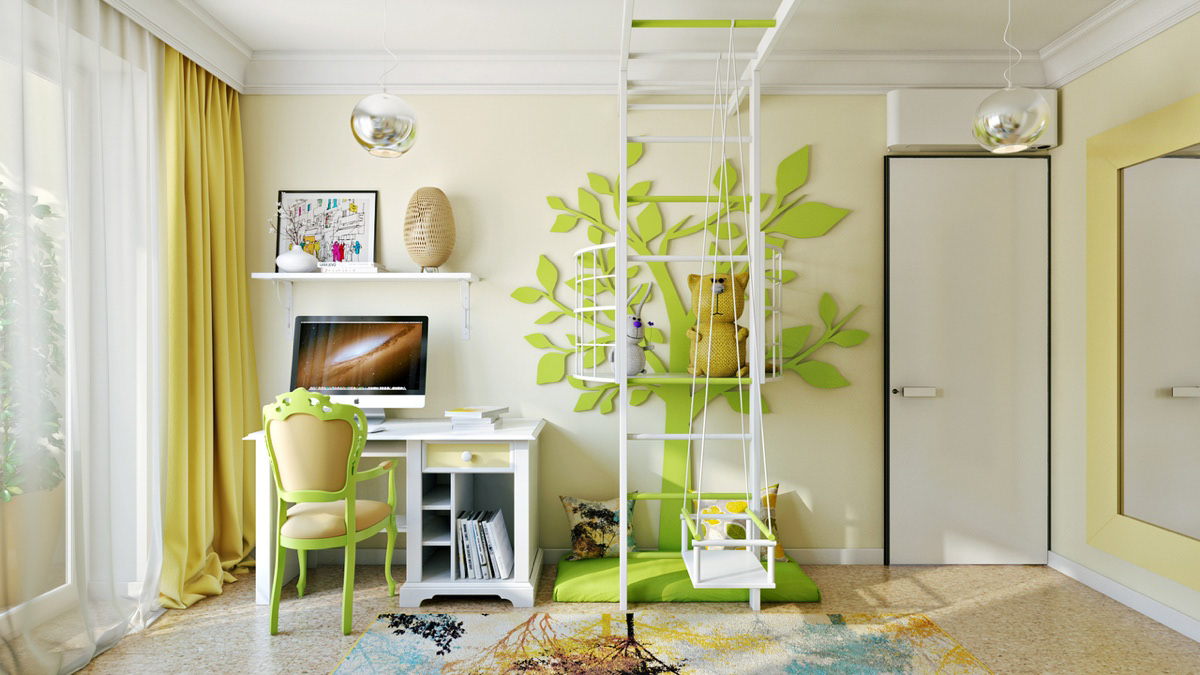 The tree theme runs through the room, most notably in the large tree cut out and the tree print carpet.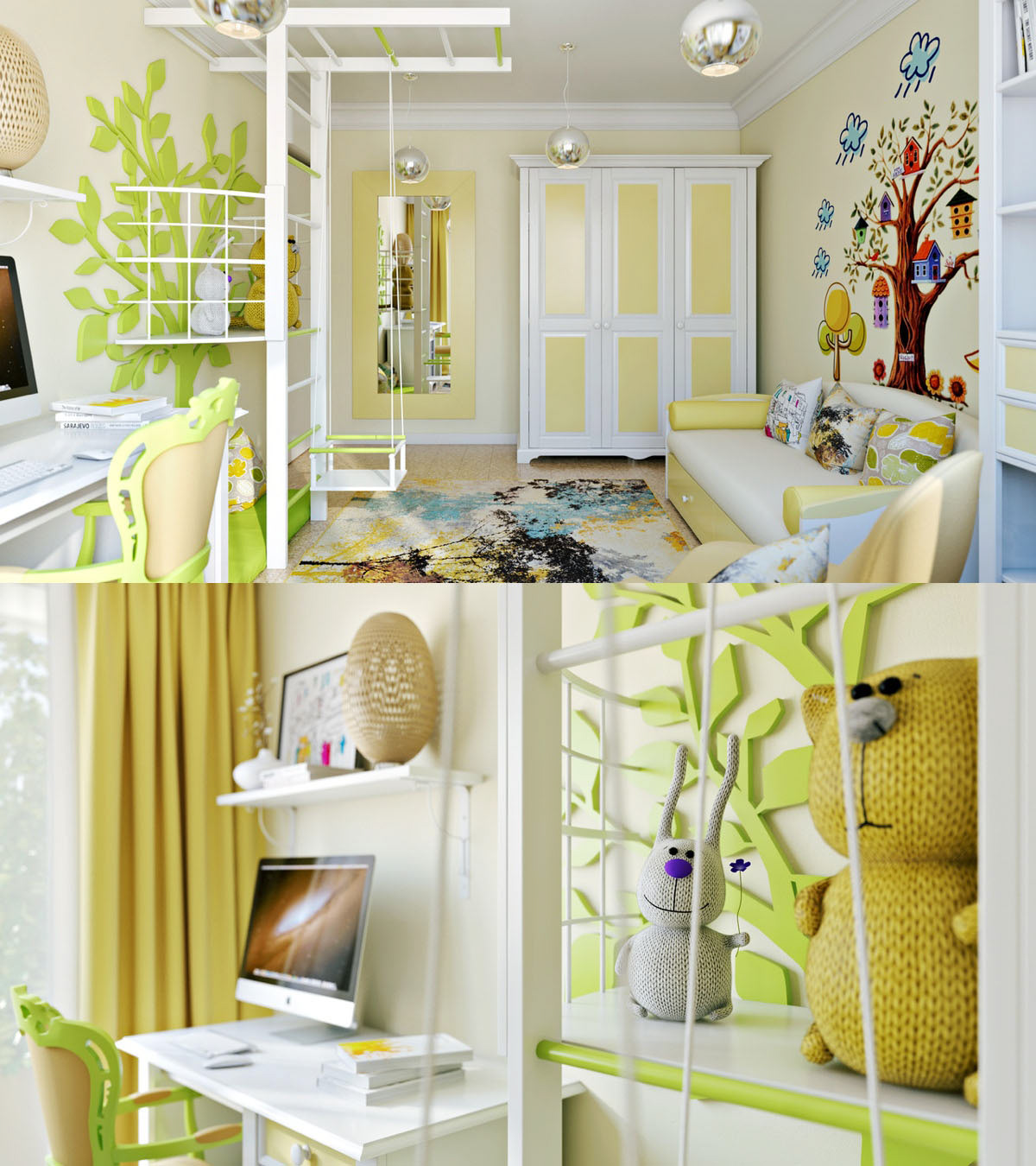 A whimsical tree decal, complete with cartoon rain clouds, adds a few more colors and a lot of personality.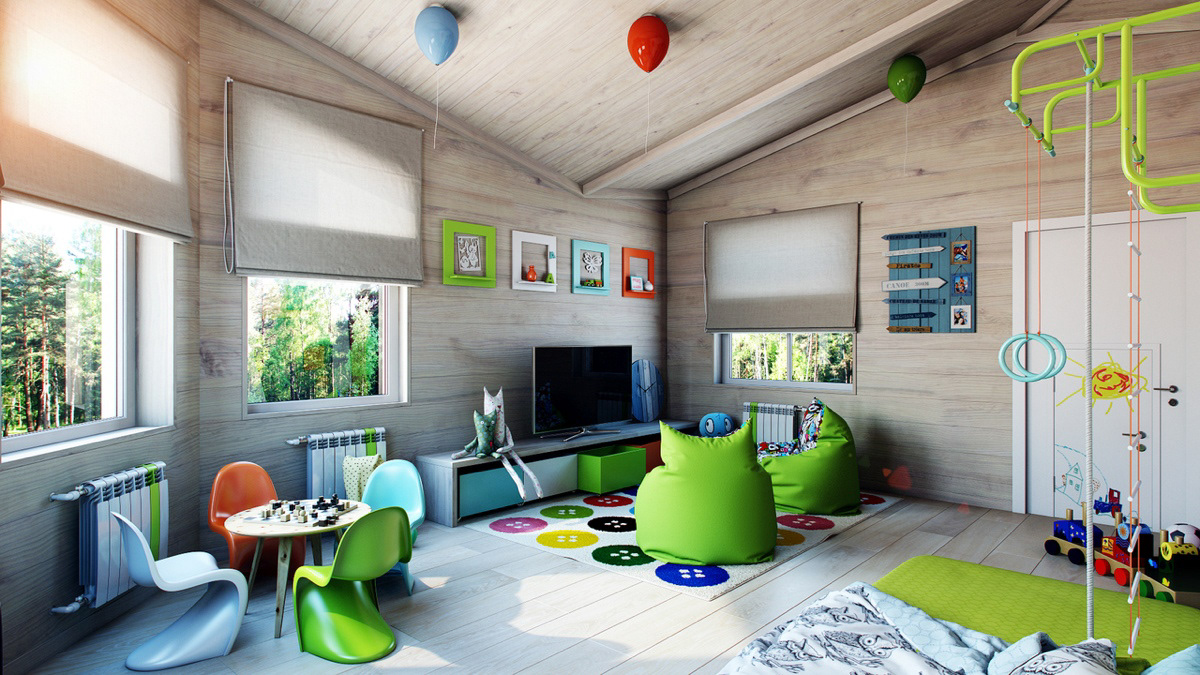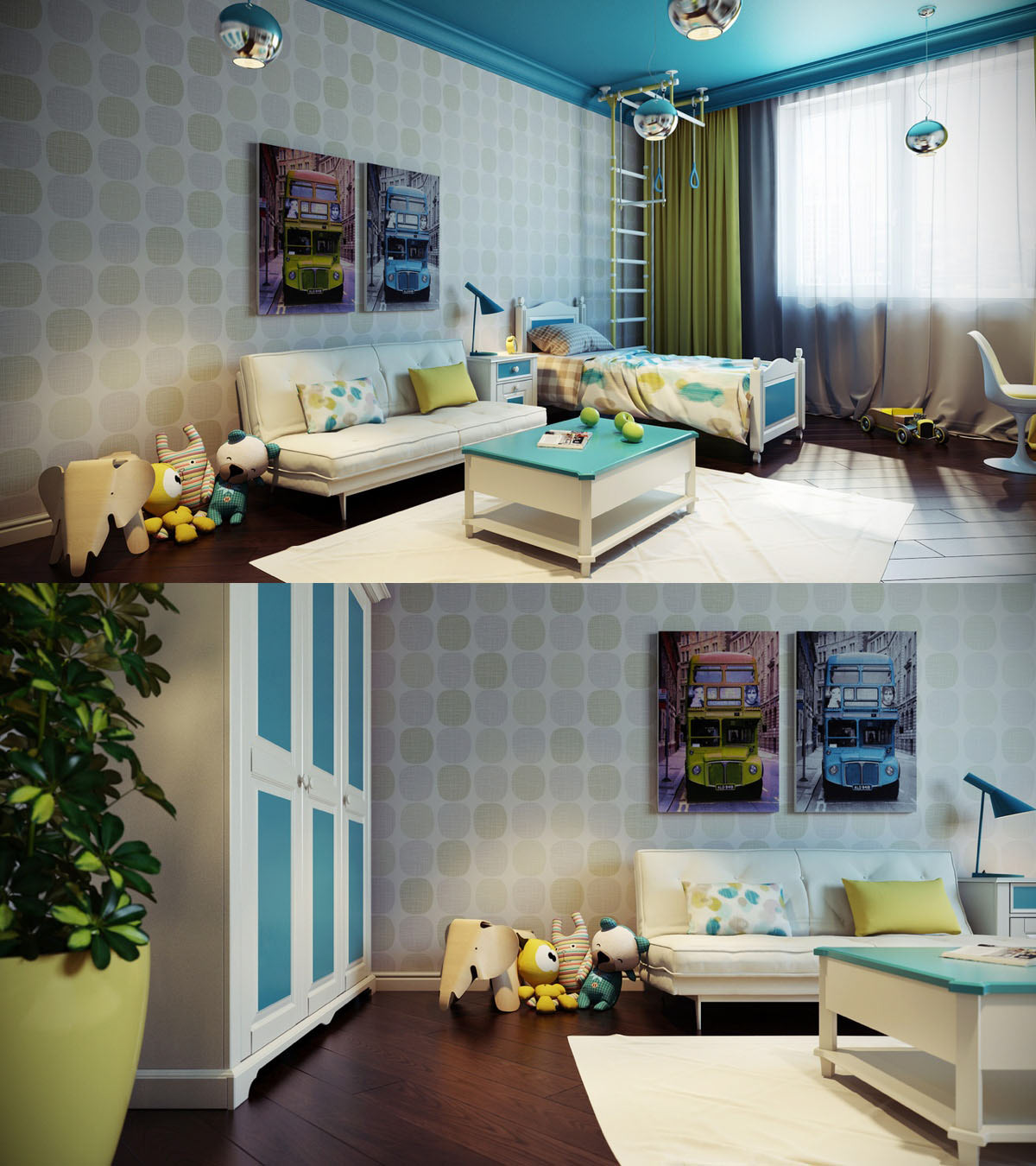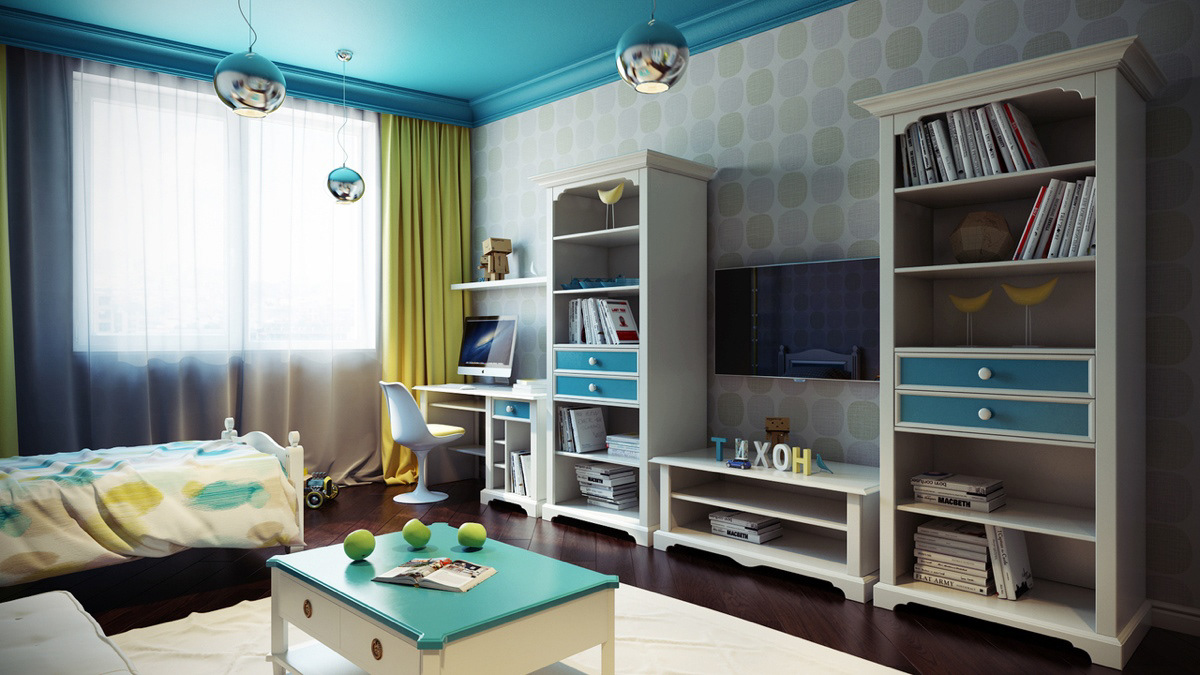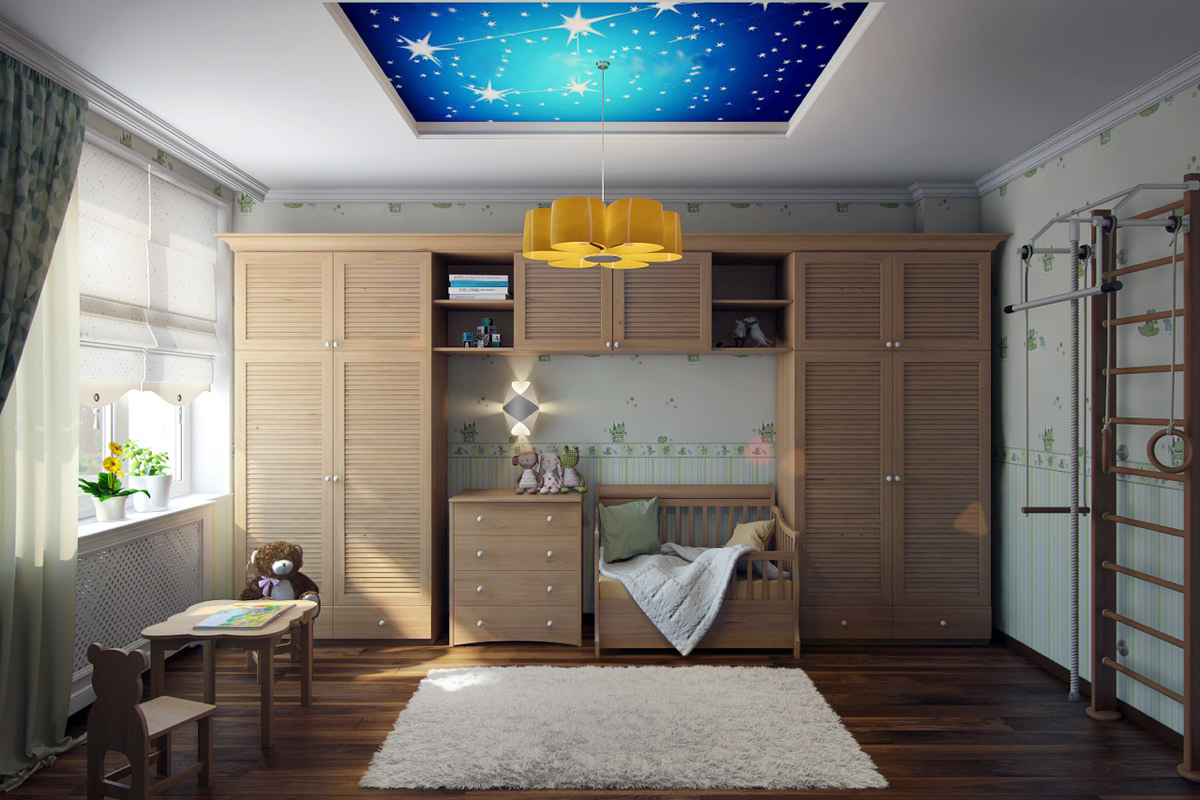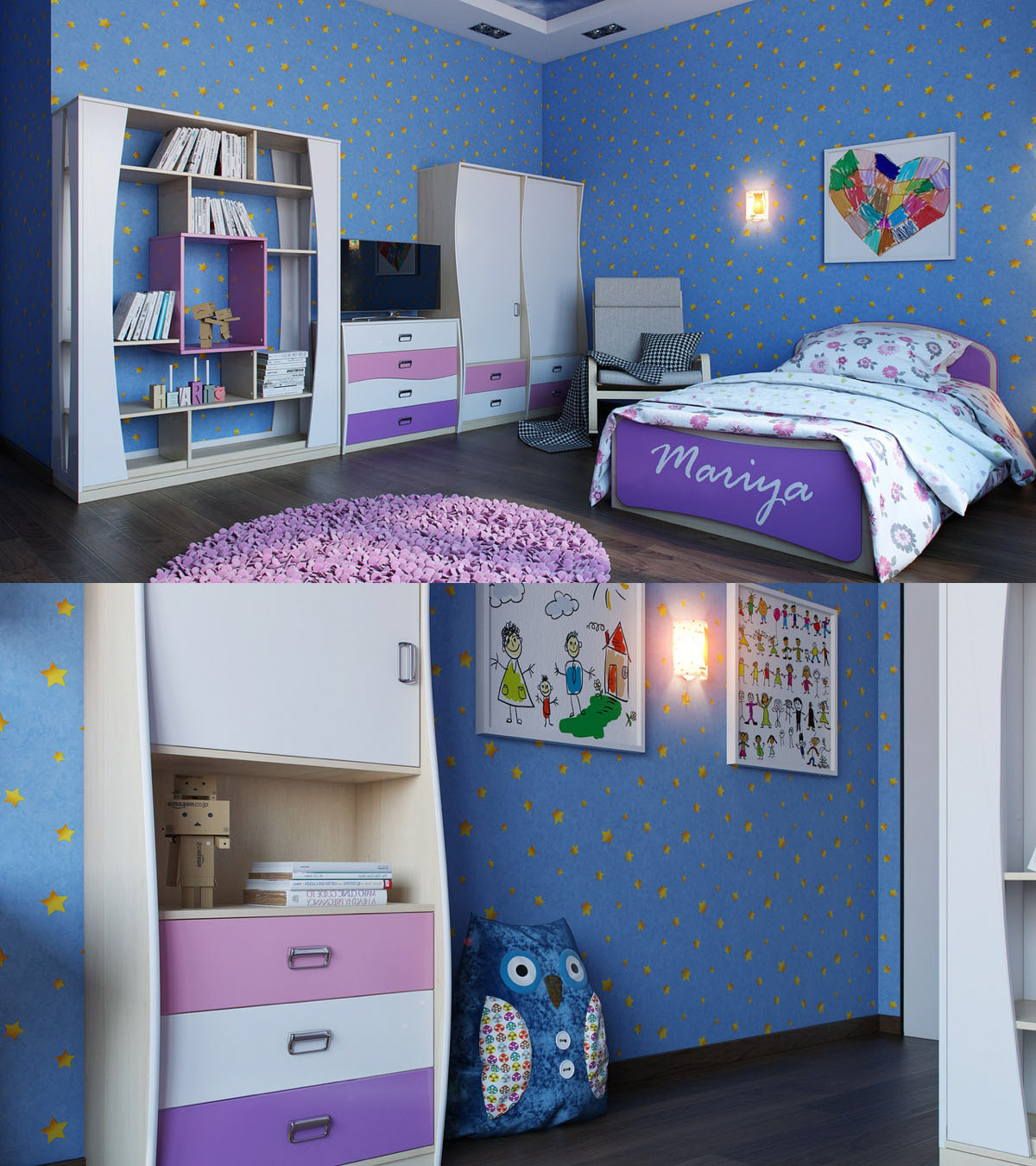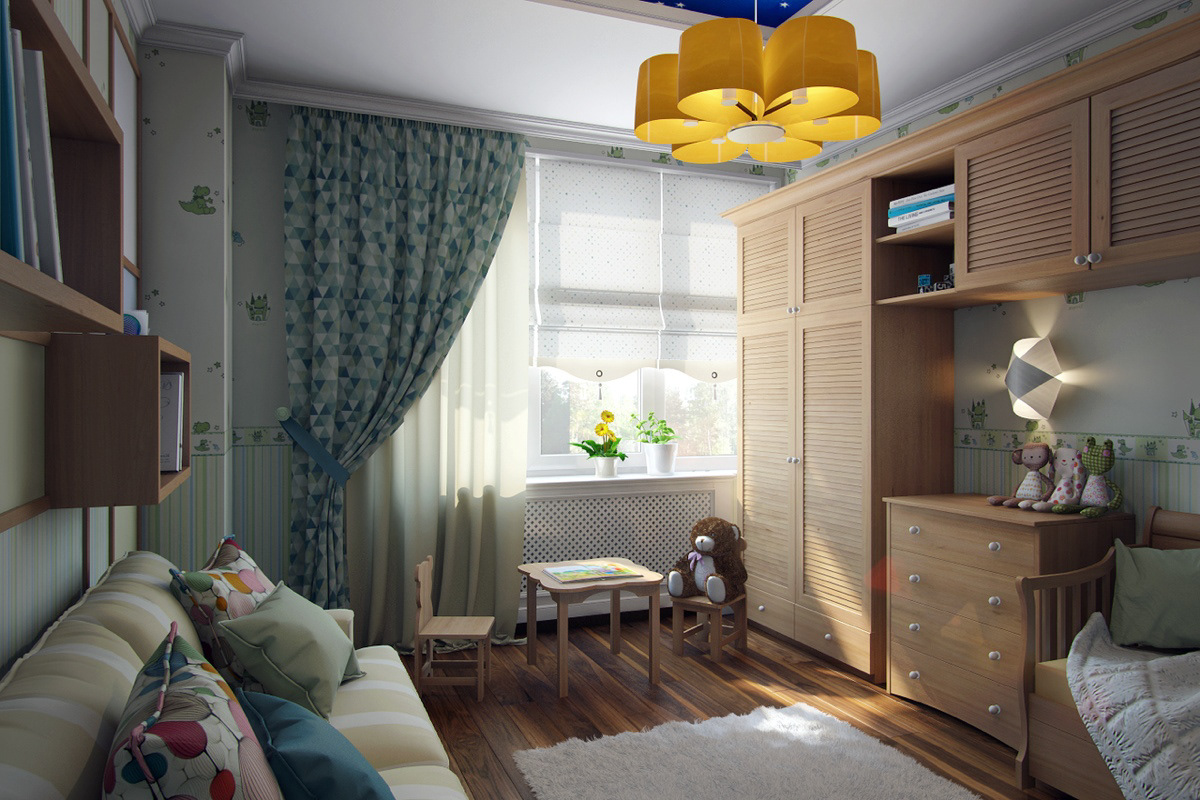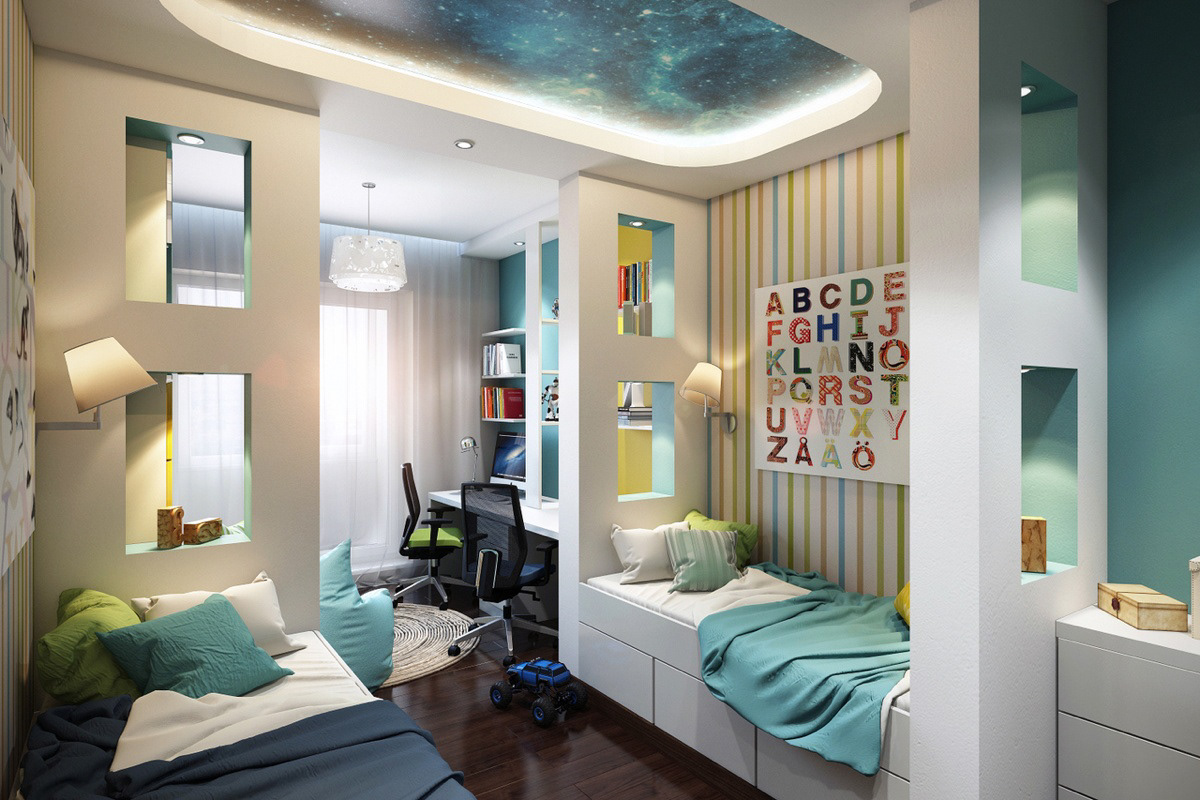 A pale yellow wall and wardrobe lends color without being dizzying.