b720 Designs Spanish Pavilion for Expo Milano 2015
For spain's contribution to expo milano 2015, b720 arquitectos have design a visually light and spatially permeable pavilion, comprised of two elongated gable-roof structures. the building seeks to identify itself with a typical greenhouse, in terms of function and aesthetics. the result is a glass enclosed facility, which houses small gardens as well as displays centered around gastronomy and the production of food. the ground plane is left open to permit open circulation and a plaza for eating and relaxing. meanwhile, glass louvers on the roof planes allow for the release of hot air to maintain cool and comfortable spaces.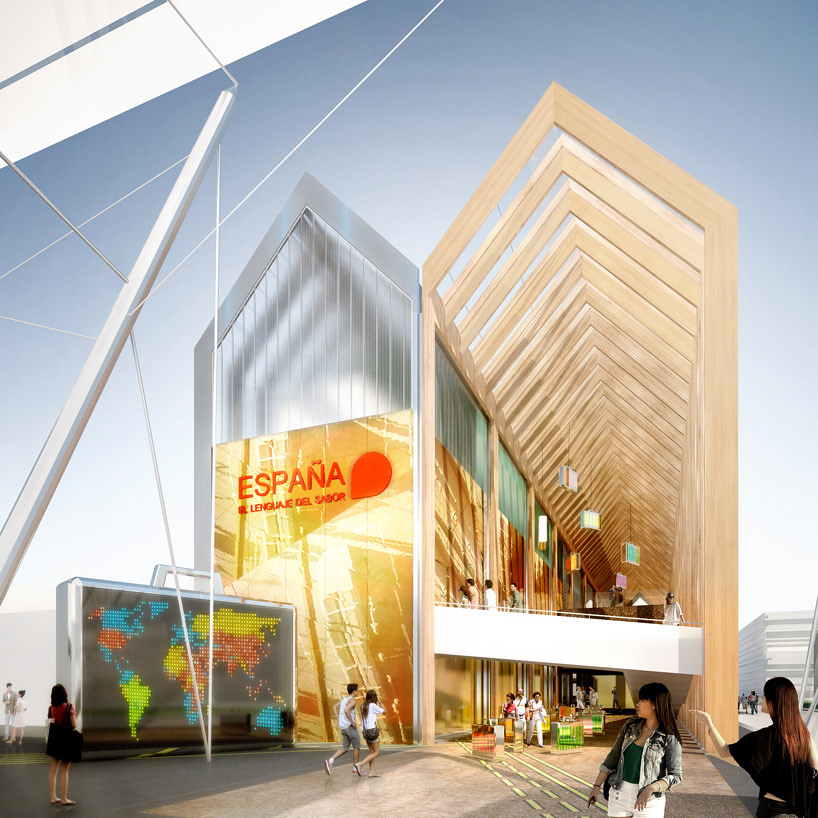 Either shed form utilizes distinguishing materials, in order to represent the contrast between the country's traditions and innovations in regards to gastronomy. the former is made of timber frames and biologically occurring finishes such as cork and esparto grass fabric used for pressing oil. the latter clads its structural members in polished stainless steel, and features brightly colored interior surfaces.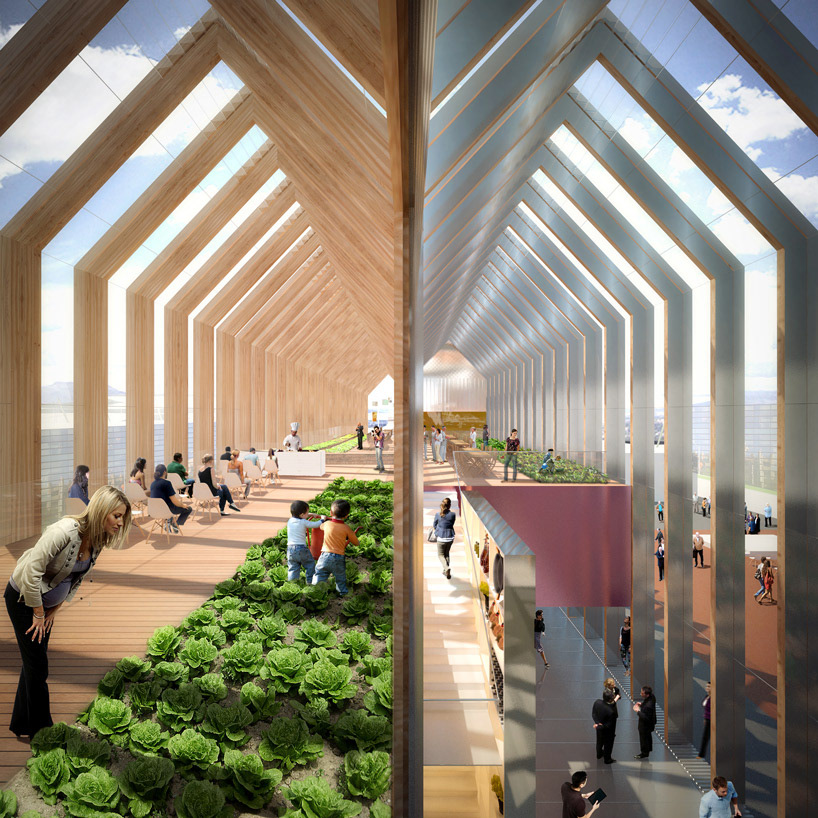 The exhibition areas emphasize three main themes:
1. an explanation of the key issues in the success of the current gastronomy in spain.
2. a balanced use of creativity and innovation to preserve the traditional and healthy traits of mediterranean foods (based in high quality fresh products), while arriving at new and contemporary cuisines.
3. maintaining sustainable agricultural and livestock production in order to preserve the landscape, heritage, and development of alternative tourism models.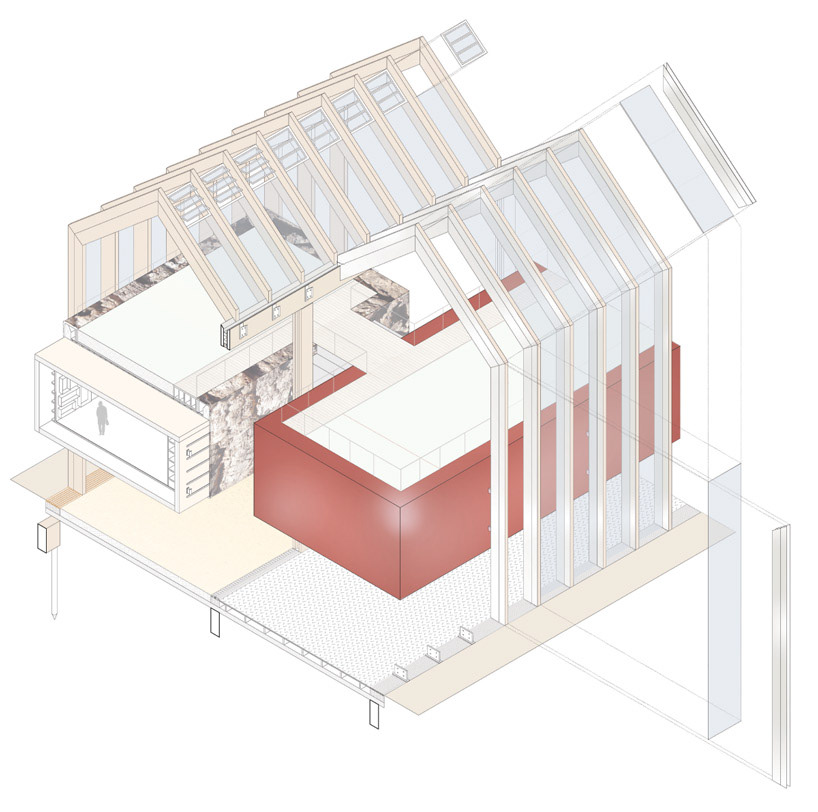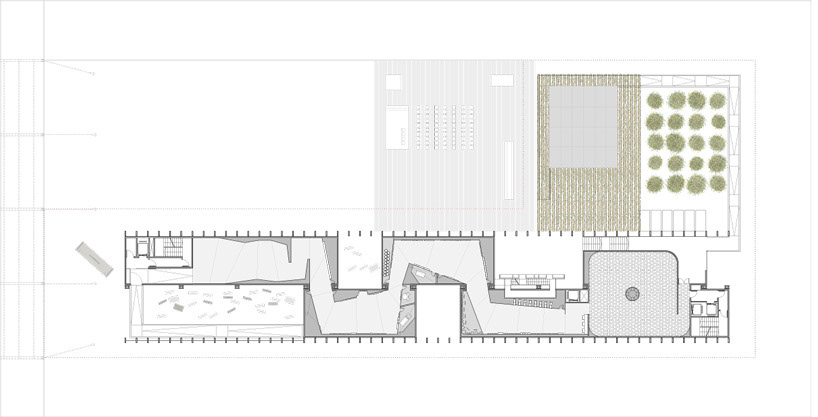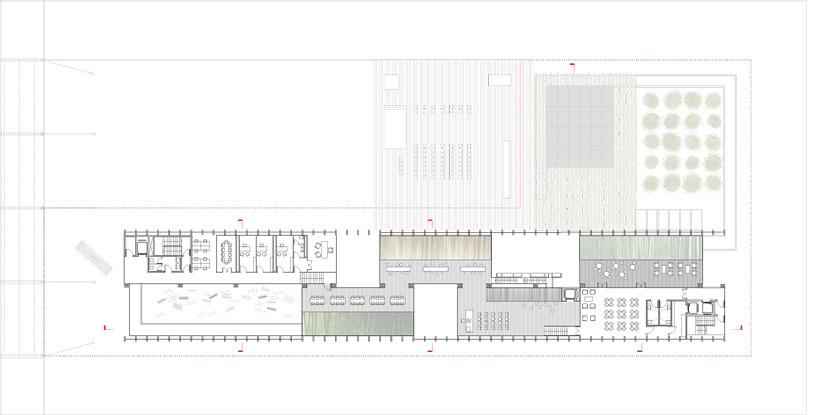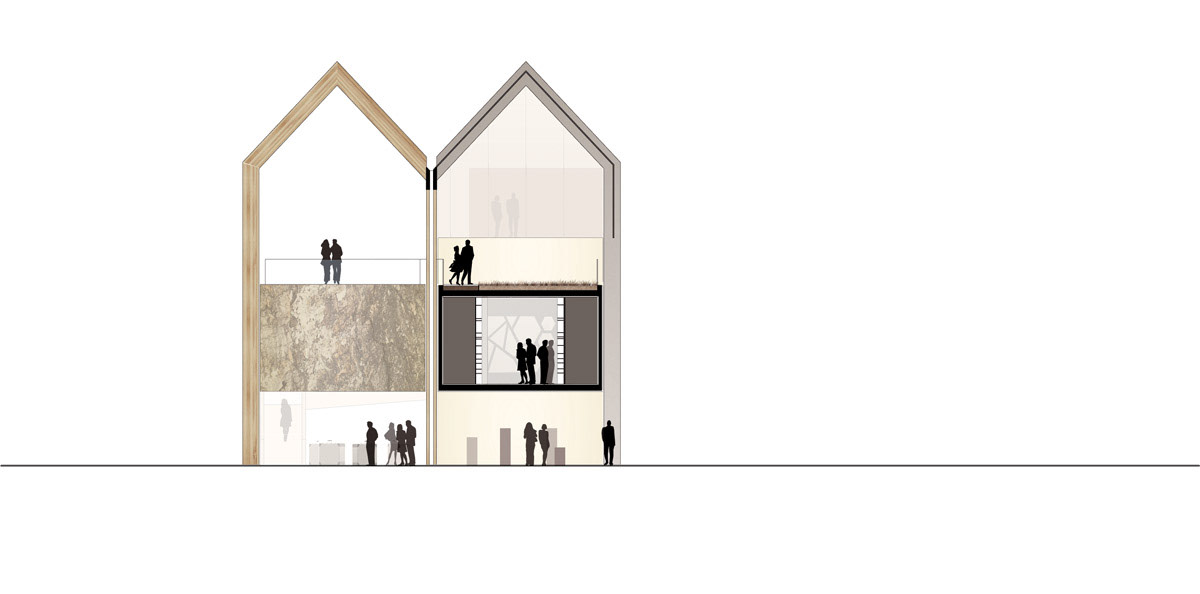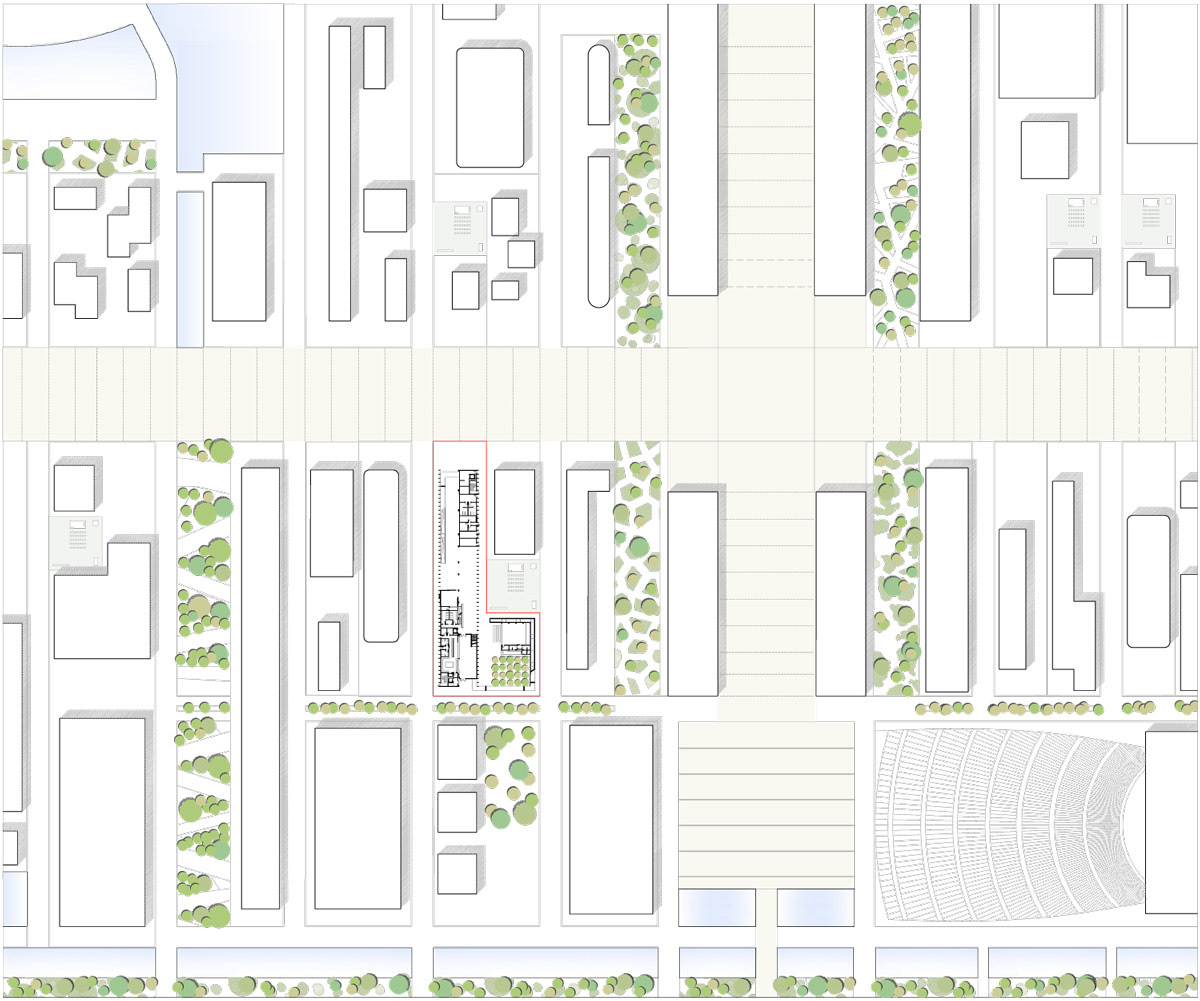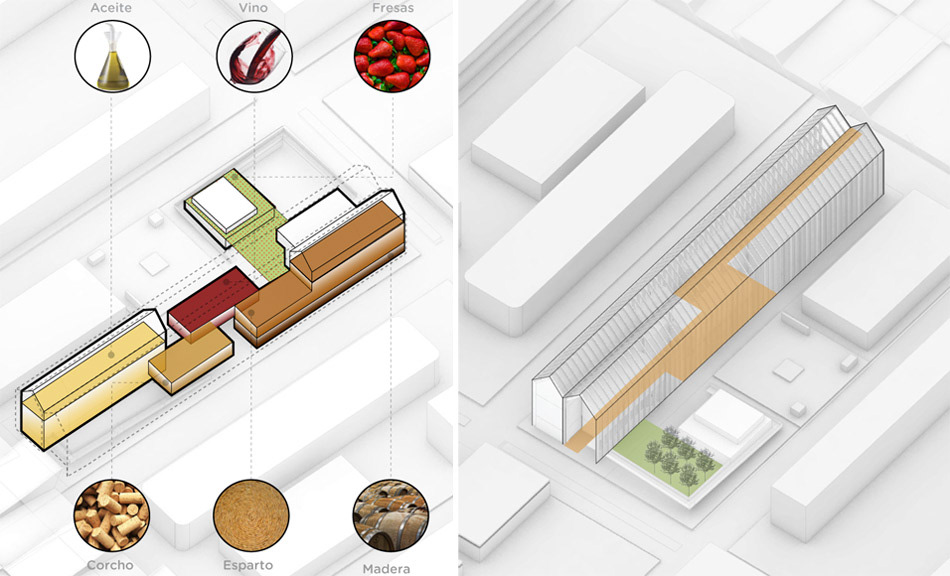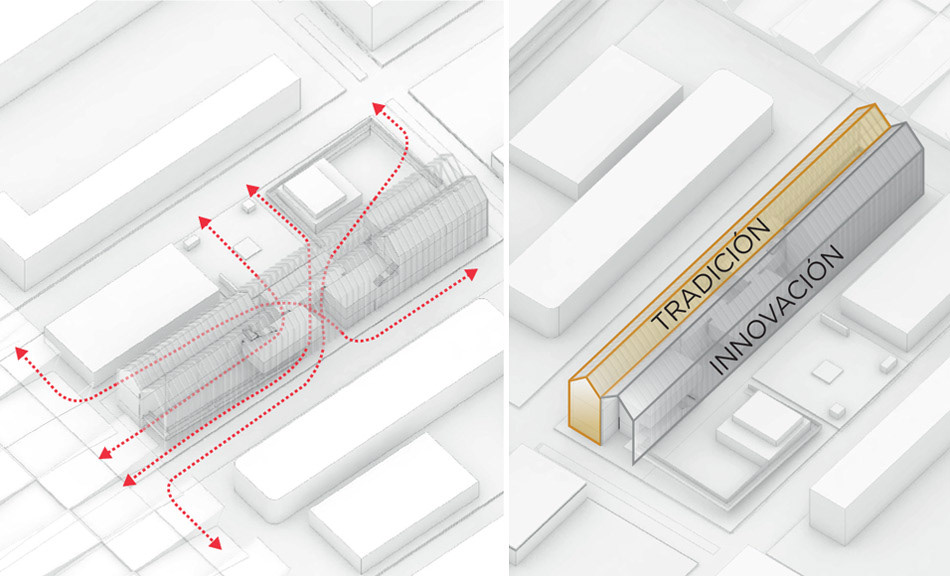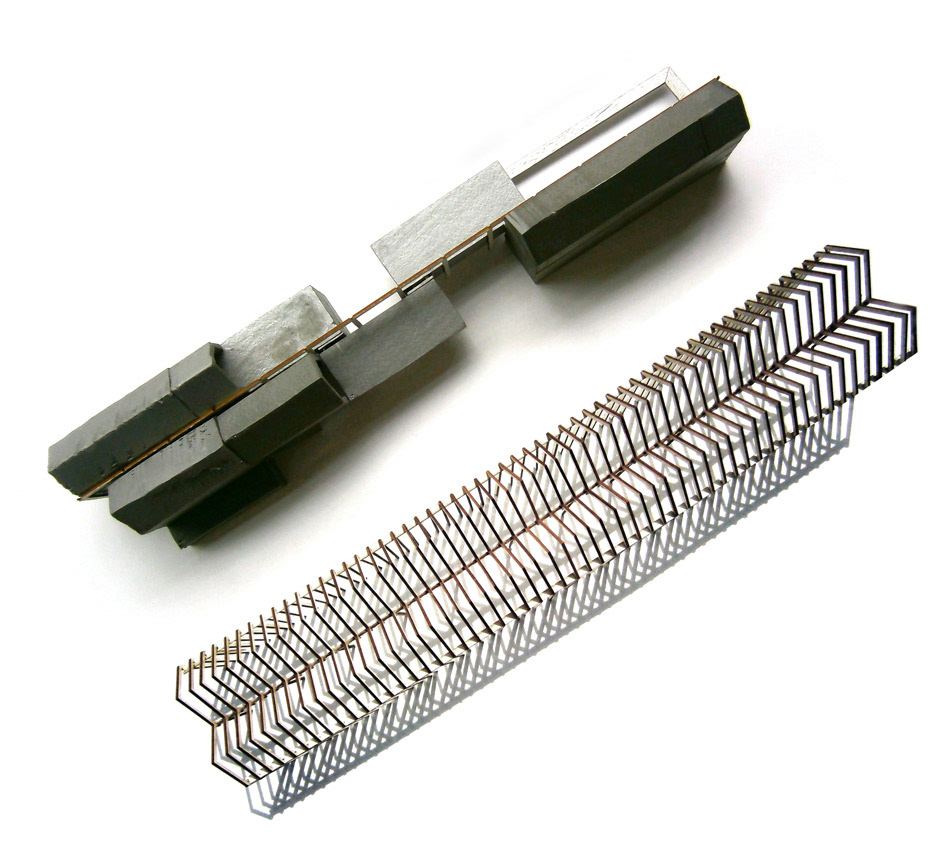 location: milan, italy
construction: 2014-2015
gross area: 2.341 sqm
cost: 12.000.000€ (building, equipment, contents, dismantling and operation)
client: acción cultural española AC/E
b720 arquitectos / fermín vázquez: peco mulet, albert freixes, eduardo varas, caterina dominioni, alberto garcia, alejandro garcía, valerio decrecchio, gemma ojea, pablo garrido, iván arellano, javier artieda, julita jaskulska, ourania pappa, annie michaelides
local architects: arquipielago, B2fR architetti
exhibition design: manuel artiz, roberto vásquez, antoni miralda
structural engineering: miguel nevado
services engineering: K2 consulting sl
lighting design: artec 3
landscape design: manel colominas