1,000-foot (305 m) Skyrise Miami Tower
Construction is set to get underway at the site of miami's latest high-rise, after the scheme's developers confirmed that the project has been given the green light by local authorities. climbing to a total height of 1,000 feet , 'skyrise miami' is envisioned as a defining landmark for the region, containing a range of different leisure facilities. designed by miami-based architects arquitectonica, the mixed-use project is scheduled for a 2018 completion date.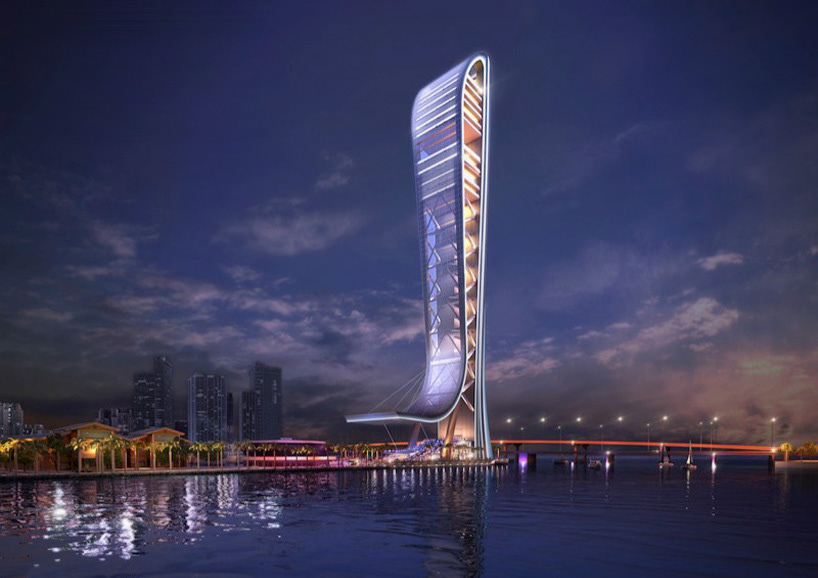 At the upper levels of the 305 meter tall tower, a five star fine dining restaurant is accompanied by a ballroom, while an observation deck provides expansive views from the top of florida's tallest building. the project is also envisioned as an amusement park offering visitors the chance to bungee jump from its upper stories or take part in a plummeting thrill ride.